Student Spotlight: Tola Ilegbusi, SPHP Program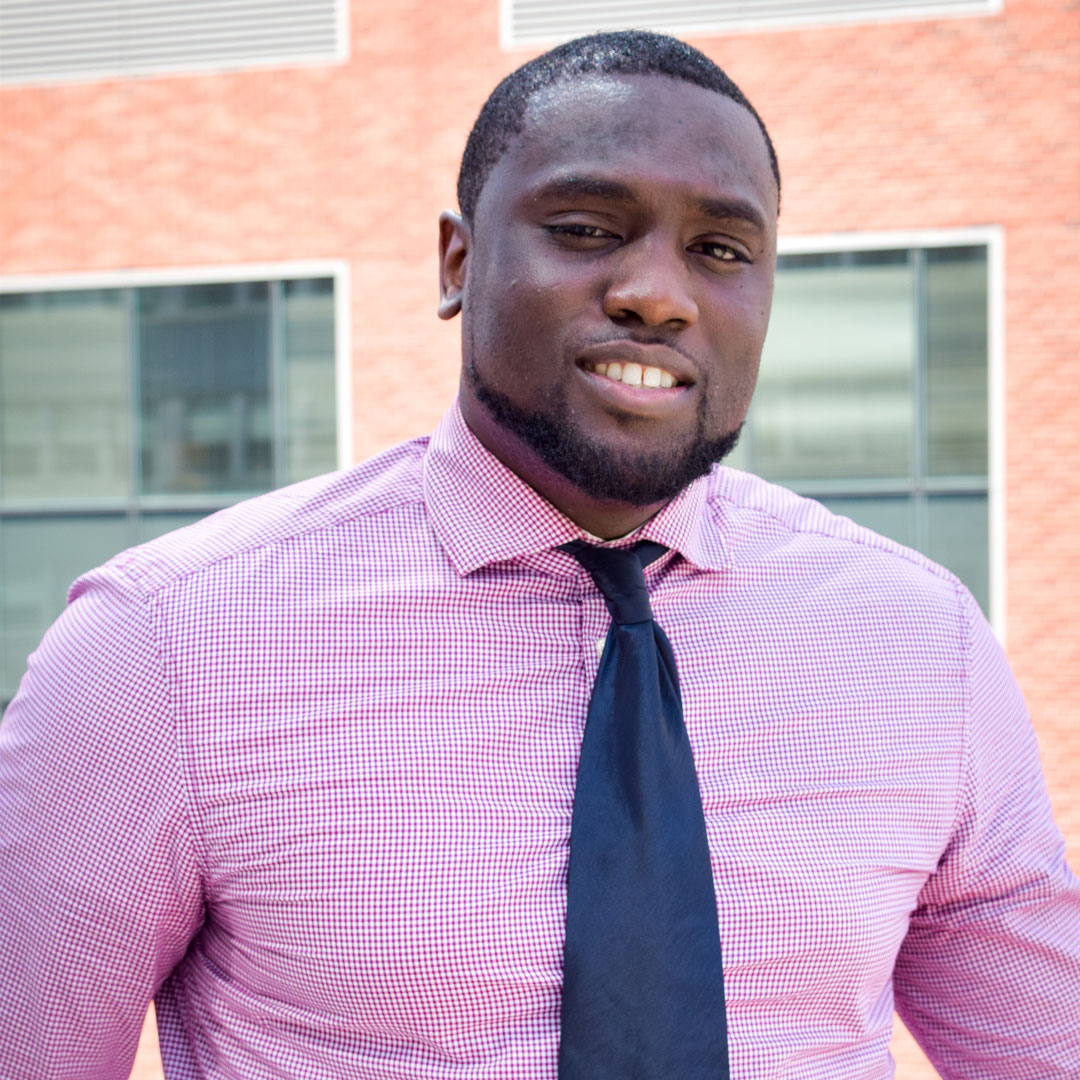 Tola Ilegbusi is a student in the Science Prerequisites for Health Professions (SPHP) program, taking online science prerequisites to prepare for his application to medical school. Here he talks about what encouraged him to choose UNE, what he intends to get out of his online courses, what keeps him focused, and what he plans for the future.
Can you tell me a little bit about yourself and where you're from?
I'm originally from Boston but I grew up in Florida. Shortly after graduating from the University of Florida, I moved to New York in order to start my career in healthcare working for a large hospital system. Shortly after this, I went back to school to complete my Master of Public Health at Columbia University Mailman School of Public Health. I currently work in New York at one of the largest managed care companies in greater New York.
In my role as Senior Manager of Privacy, I primarily serve in a healthcare administrative function on the management and business side of healthcare. My role is to understand what type of data we have, who is housing it, how it's transmitted, and how it's being protected. Our central focus is keeping the patients and their privacy first.
Although I've worked in Healthcare Administration for the past 10 years, and I understand the realities of healthcare from an aspect of being a business, I have always dreamt of becoming a doctor.
I'd love to be a direct care provider, working with patients and administering care from that lens. I am taking science prerequisite courses at UNE to fulfill a few of my prerequisites to make that dream come true and go to medical school!
What classes are you taking in the SPHP suite of online courses?
Right now I am taking Organic Chemistry II Lecture & Lab, CHEM 1021 & CHEM 1021L and I have taken Organic Chemistry I Lecture, CHEM 1020 and Medical Biochemistry, CHEM 1005.
I'm also planning to take Physics II Lecture & Lab, PHYS 1011 to help me prepare to study for the MCATs.
Was the self-paced aspect of the classes helpful for your busy schedule?
I took full advantage of the self-paced nature of the classes, yes, and the availability of the courses and variety of the course offerings worked out really well too.
I have a wife and three young kids and I work full time, so flexible scheduling has been very important to me. I try to keep them at the forefront of the decisions I make, so I worked out a schedule for myself where I work on my course in the early morning while they are asleep. That's been the best routine I've found, but it has been tough at times – you really need a certain level of discipline.
I finished my biochemistry class in exactly 16 weeks, but I liked the fact that I could finish earlier if I had wanted to – and I could also take a little more time on different lessons if I needed it.
Did you feel that the coursework was rigorous?
So far I've done well and got As in the courses, but it has definitely not been easy.
At the beginning of a course they have a recommended number of hours you should spend working on your schoolwork, and I found that the estimate of time needed to succeed was realistic. I took the courses very seriously and put quality time into my work by taking advantage of all the resources and links, and the professors themselves.
Did you take advantage of office hours?
I attended every single online office hour held by Dr. Ellerbe and found the time to be an enormous help. It surprised me that there were relatively few students who would attend, so more often than not, I was able to have uninterrupted and direct access with an expert who could explain the concepts.
I ended up developing a great working relationship with Dr. Ellerbe and even was able to spend time above and beyond the normal office hours if I needed to, especially if I was struggling with the concept that week. She was an invaluable resource to me and I attribute a large part of my success to those office hours.
Any advice for potential students considering our science prerequisites courses?
Get into those office hours! Seek out as many resources as you can, but I primarily recommend working with the instructor during office hours. Instructors are able to give you more insight into the materials, and you might discuss points that may not necessarily come across in the lecture. I ended up getting a lot of one-on-one tutoring sessions during those office hours, and it was extremely helpful.
Flashcards are your friend – especially in organic chemistry. Flashcards allow you to get organized and really nail those concepts.
Determine your pace, set a schedule, and stick to it. I recommend physically creating a schedule, not just have one in your head, and then put your quizzes, exams, and discussion post due dates in there. Setting a schedule that you adhere to helps you be disciplined and determined.
Look at what can enhance or take away from your study experience. I found for me, the golden time is in the morning when I can be dedicated and spend uninterrupted time on my schoolwork. For others, it may be a lunch break, or at night. I used weekends as bonus time when I could sometimes get an additional 8-9 hours free to study.
In general, keep your eyes on the prize. Know that these science prerequisite courses are challenging, but they are also a necessary stepping stone to what you want to accomplish. This is your opportunity to take things to the next level. Being goal-oriented has helped me to keep perspective as I move forward. Sixteen weeks seems like a lot, but it goes by quickly.
Learn more about our online science prerequisites courses
Tags:
Science Prerequisites for Health Professions | SPHP | SPHP Student Spotlight
---