Doctor of Education (Ed.D.)
A 100% online program designed to prepare professionals from a variety of disciplines and industries with the skills and knowledge needed to enhance their current and future career goals
The Doctor of Education (Ed.D.) program at UNE provides collaborative learning opportunities throughout the program from day one, offers multiple start dates per year, includes a dissertation, and is completed entirely online with no residency requirement. The dissertation is also presented online.
What Makes Our Ed.D. Program Unique?
One of the hallmarks of the Doctor of Education (Ed.D.) degree at UNE is that students work on their dissertation throughout their program, instead of doing it all at the end. We've found that parceling the work out over the years creates a lot less stress and helps our students avoid "ABD" ("all-but-dissertation") status.
Students technically start their dissertation in the admissions essay when they are asked to describe a potential research topic. That same topic (or another one, if chosen and approved within the first two courses) is further explored and developed into a dissertation proposal throughout each of the eight dissertation development courses included within the program.
Ed.D. students refine their topic exploration into a dissertation proposal. This means if a doctoral student successfully meets all the benchmarks in each course, by the time a student is assigned a dissertation committee (lead and secondary advisor) and selects an external affiliate, they will have already written a solid draft version of the three chapters proposal of their five-chapter dissertation.
The embedding of the dissertation within the entire Ed.D. curriculum is a unique advantage in the program at UNE Online, and is a major reason why the program has such a high retention and graduation rate.
Read more about the Ed.D. dissertation
Ed.D. Program Highlights
51-credit hour program
100% online – no campus visits required
Non-profit university with R2 Carnegie Research classification
Respected faculty of practitioners, researchers & educators
Strong networking forum and collaborative learning opportunities that create a sense of community
Multiple start date opportunities
Accepts up to four 3 credit transfer courses from UNE's post-master's programs or two 3 credit courses from outside doctoral institutions
No GRE required
Complete in as few as three years

Regionally accredited by New England Commission of Higher Education (NECHE)
Who Should Enroll in the Doctor of Education (Ed.D.) Program?
The skills learned in the Ed.D. give individuals a competitive advantage. With several opportunities to begin the Ed.D. every year, it's easier than ever for professionals from any industry to begin their doctorate. Our Ed.D. program is ideal for current or aspiring leaders and professionals in the following industries:
Education (K-12 or Higher Education)
Healthcare
Nonprofit Organizations (NPO)
Non-governmental Organizations (NGO)
Private Organizations
Public Agencies
Learn why these leaders and professionals chose our Ed.D. program:
IN A 2018 GRADUATE SURVEY:
OF RESPONDENTS SAID THEIR REASONS FOR CHOOSING THE UNE Ed.D. PROGRAM
Accreditation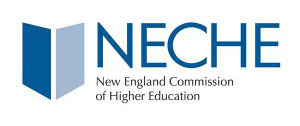 Accreditation is the review of the quality of educational institutions and programs. In the United States, accreditation is a major way that the public knows that an institution or program provides a high quality education. The University of New England is regionally accredited by the New England Commission of Higher Education (NECHE). Learn more »
NEW: Transfer and "stack" previous post-master's or doctoral work
UNE Online is now offering students the opportunity to transfer up to four 3 credit courses from their previous UNE post-master's coursework into the Ed.D program. Students who transfer four 3 credit courses into the program have the potential to graduate in less than three years.
If you have any questions about the graduate programs in Education coursework or the program requirements, please speak to one of our enrollment counselors at the email or phone number below.