Spotlight: Joel Lowsky, Ed.D. '17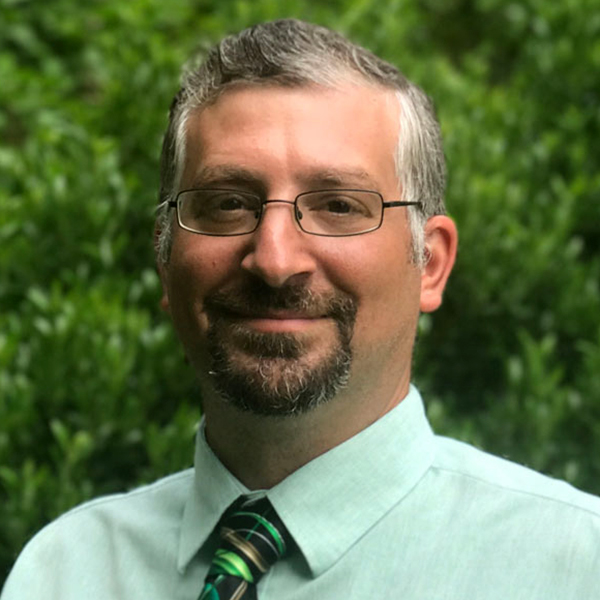 We previously interviewed Joel Lowsky, Ed.D. '17, about his career, his research, and his plans for the future – here's an update on what he's up to, how he is using his Ed.D. in his work, and how his Ed.D. has helped him with career advancement.
Do you want to give us an overview of what you've been up to since graduation?
Shortly after graduation, I landed a management position at Aspen Dental Management, the dental support organization that supports all of the Aspen Dental-branded practices across the country. With more than 800 practices across 42 states, I lead a nationwide team of recruiters and relationship builders.
As someone with no background in dental or recruiting, I may not necessarily have been considered for a job like this, but I believe that getting my Ed.D. from UNE helped put me in a unique position to stand out during the application process.
When you graduated, what did you envision for your life path?
I wanted my Ed.D. to open new doors, and it did – as soon as I graduated I landed a position that I'm not sure I would have been considered for otherwise. Through the program, I developed a very unique way of thinking – evidence-based decision making – that seems to have really clicked with my employer. And that way of thinking has helped me in my career. Two and half years later, I am still happy in my position.
How has earning your Ed.D. expanded your career options or enriched your life?
My dissertation dealt extensively with data mining, and what data can tell us that people can't.
I brought that mindset into my new role, and I'm fortunate in that it is a very open-minded company. I think they saw in me an opportunity to look at their business in a way that hadn't really been reflected upon before.
Looking at data from different points of view, and being able to identify and examine different sources of data, is what makes me unique in my role. I didn't have a background in recruiting and I didn't have a background in dentistry. My background is actually in IT – and now I lead a team that recruits dentists and hygienists.
When you look back on the time that you spent earning your Ed.D. what comes to mind?
I don't think folks really understand how much fun it is to spend a couple of years working on one project. It was really gratifying to pick a topic and immerse myself in it for a period of years. It's not something that you could do almost ever again. It's a labor of love. When else can you spend years on something that really matters to you? And all while having support and advocacy?
I imagine folks do that when they write a book. I really enjoyed researching and writing my dissertation because it was something that I was very excited about. If you have a full-time job and a family, focusing extensively on one passion project is not necessarily something that you get to do all the time!
I really enjoyed the process of getting my Ed.D., and as I said, it really fundamentally changed the way I look at the world and the way I thought about people, processes, and ideas. Completing your dissertation and defending it is a wonderful feeling, but in retrospect, putting together the puzzle of my dissertation was just as fun as seeing the puzzle when it's completed.
The dissertation writing journey is interesting because there are deadlines for chapters, and versions, and iterations. While it's monumentally challenging, by design, there's something really pleasant about the writing process that I don't know if one realizes while writing it.
Do you feel like the time that you invested in earning your degree was worth the long-term career benefits that you've experienced since graduation?
Yes, absolutely. As a lifelong learner, it was very satisfying to complete a terminal degree. Sure, I enjoy the prestige of the title, but I also find it rewarding to know that once you defend your dissertation, you are the expert on the topic. My topic is not necessarily the most exciting to everyone, but to me it is fascinating, and I still know almost every word of my dissertation!
I've liked the doors that having my Ed.D has opened for me. Many people in my organization are dental doctors, and I think they understand the value of having a research-based doctor on the team
Can you provide some examples of how you've applied the knowledge and skills that you learned during your online education?
My dissertation was on data mining, as I mentioned, but the data I mined was a little atypical. Instead of using data collection instruments such as, surveys or interviews, I mined data that was generated organically in the natural course of doing business, from an IT help desk database.
I don't work in technology anymore, but I still live and breathe data. I used the data manipulation techniques that I applied in the course of earning my Ed.D., and applied the concept of mining existing data to my current job. By using sources of data that are collected automatically, you can delve deeper into the natural behavior of your target audiences. If you reflect on the data you already have and analyze the bigger picture behind it, that helps you understand your business needs in greater depth.
Earning my Ed.D. from UNE really shaped the way that I think – in business and in life.
Interested in becoming a doctoral student and applying these tips to our online Ed.D. program? Download our guide!
Doctor of Education (Ed.D.) | Ed.D | Education | Graduate Programs in Education
---