Healthcare Analytics: Harnessing Big Data for Improved Outcomes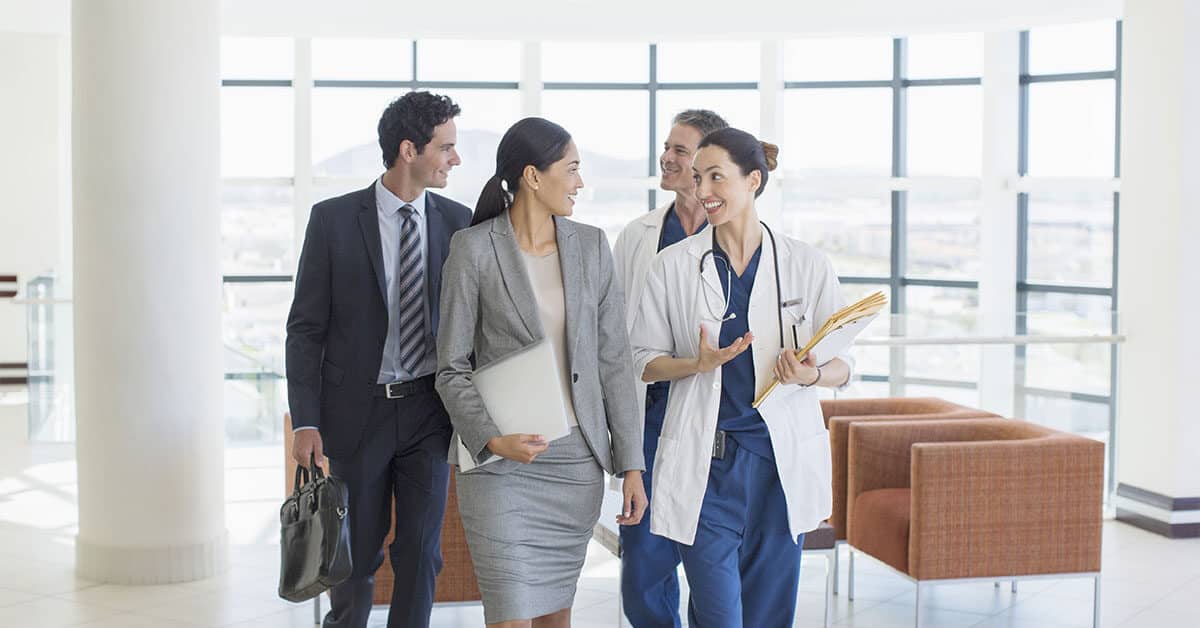 This post covers the topic of healthcare analytics and explores questions such as 'What is healthcare analytics?' – 'How does healthcare analytics improve the quality of patient outcomes?' – 'How does healthcare analytics improve diagnoses?' …and more – all related to healthcare and big data. 
What is healthcare analytics?
Healthcare analytics transforms data into actionable insights. It is the process of analyzing current and historical healthcare data – using quantitative and qualitative techniques– to predict trends, improve outreach, and better manage the spread of diseases.
Because healthcare analytics explores trends and patterns in vast amounts of collected healthcare data, it can reveal paths to improvement in patient care quality, clinical data, diagnosis, and business management.
Insights into the data are developed through analytical disciplines to drive fact-based decision-making. In turn, these decisions improve planning, management, measurement, and learning, which are all used to help offer affordable, equitable, and engaging healthcare.
How does healthcare analytics improve the quality of patient outcomes?
In the realm of healthcare management, analytics gives an aggregate view of physician records, patient histories, and patient needs to ensure the right doctor or professional is assigned to the patients most in need.
These systems can be used to improve patient satisfaction and expedite the healing process. Understanding what patients and clients are feeling and how they react to service and treatment is critical when working to improve patient services.
How does healthcare analytics improve clinical data analysis?
Clinical data analysis examines raw datasets to find trends, draw conclusions and identify the potential for improvement. It helps administrators determine what areas of their service need to improve and offers more granular information regarding treatment effectiveness, success rates, and other patient outcomes.
How does healthcare analytics improve diagnoses?
Research and development are crucial aspects of healthcare, providing new innovative solutions and treatments that can be properly tracked, measured, and analyzed.
A birds-eye view of the healthcare data using Electronic Health Records (EHRs) is useful at the patient level in predicting treatment outcomes, potential risks for chronic illness, and much more.
How does healthcare analytics improve business management?
Healthcare analytics assists administrators with identifying areas to streamline operations and increase savings. It also can help maximize efficiency by analyzing staff levels, patient turnover, and hospital wait times.
Healthcare analytics helps managers operate more efficiently by providing real-time information that can support decisions and assist in delivering actionable insights.
Who uses healthcare analytics?
The healthcare analytics field covers a broad range of industries and job functions and offers insights on both the macro and micro levels.
For hospitals and healthcare managers, healthcare data analytics provide a combination of financial and administrative data alongside information that can aid patient care efforts, better services, and improve existing procedures.
Interested in working with healthcare analytics?
Consider earning a Master of Healthcare Administration degree. The MHA degree expands your knowledge of health law, ethics, business administration, and compliance, as well as your leadership skills.
Working through the MHA graduate program curriculum will help develop the leadership skills needed to adequately manage the high-quality delivery of health care.
Choose your MHA degree specialization

Maintaining a focus on the healthcare industry, the MHA program curriculum offers a variety of options, and covers a wide range of health management topics.

Students can specialize their MHA in Health Data Analytics or Public Health through optional focus areas, or you can customize your degree to fit your career ambitions with a custom-tailored "Individualized" focus area option.

MHA curriculum details

The 36-credit MHA degree can be obtained by completing 12 courses: nine required core courses including a capstone project, and three electives.

The curriculum is based on focused and competent leadership – and includes a variety of skills such as leadership, management, and communication.
Careers for MHA graduates
Qualifications following the successful completion of the MHA program include the essential qualities for a future career in healthcare, including team-based learning, leadership, and leadership skills. The MHA program at UNE offers a rigorous learning environment with an emphasis on leadership and management skills, as well as a strong emphasis on teamwork and applying your knowledge to real-life scenarios.
MHA program graduates may work in a variety of environments including:
Pharmaceuticals
Veterans health administration
Physician recruitment
Infection prevention
Hospital administration
Long-term care administration
Health policy
Health information systems
Maternal and child care
Healthcare ethics
The Master of Healthcare Administration qualifies graduates for many supervisory positions, including senior positions in hospitals, nursing homes, and health care facilities. With the specialization in the master's program, students of health and administrative sciences with online healthcare master's degrees can specialize in the training of doctors, nurses, pharmacists, medical associations, medical professionals, and other medical professionals.
Not ready to commit to a full master's degree just yet? UNE also offers several four-course online graduate certificates in emergency management, health data quality, healthcare management, or health policy, law, and compliance to accelerate or even change your career path. Students who successfully complete one of these graduate certificates can later "stack" their earned credits into the Master of Healthcare Administration degree.
LEARN MORE WITH OUR FREE ONLINE MHA PROGRAM GUIDE
---