Student Spotlight: Ashley Bennink, SPHP Program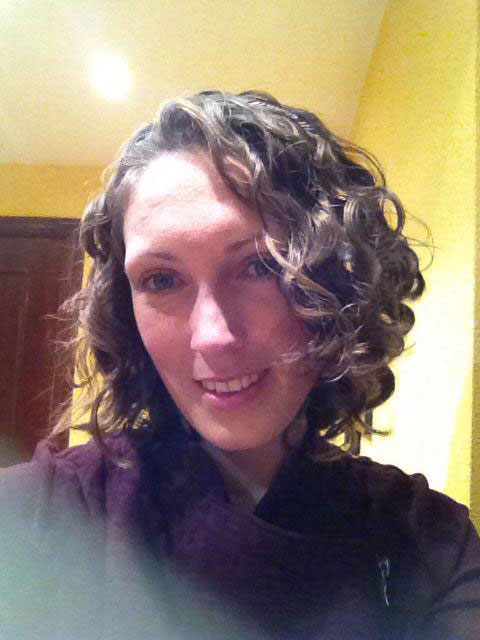 Ashley Bennink is living in Spain, and working as a professor of Linguistics at the University of Oviedo in Asturias, Spain. She is taking online science prerequisite courses at UNE Online to get into Physician Assistant (PA) school, in order to eventually change professions and become a PA. Here, she talks about why she chose UNE, how her classes are working out for her, and her other plans for the future.
Can you tell us about yourself and why you're taking online prerequisite courses through UNE?
I'm in Spain, and I've been here for almost 10 years now. I originally moved to Spain to complete my doctoral education, and then I stayed. My doctorate is in doctor/patient language and examines communication between English-speaking doctors and Spanish-speaking patients. I am currently a professor of Linguistics at the University of Oviedo in Asturias, Spain.
I've been wanting to transition back to the States and also transition back to providing direct patient care, so my goal is to attend Physician Assistant (PA) school. I'm taking prerequisite courses at UNE Online to fulfill the requirements for admission.
Which prerequisite courses are you taking?
I will be taking a few. I'd never taken classes online, so I had a lot of concerns about that. I was especially worried about how the exams would work, and how much stress I would feel since we have been in lockdown because of the COVID-19 pandemic.
Ultimately I decided to start with a course that I felt a little more comfortable in. So, being a medical Spanish instructor as well, I chose MEDT 1000: Medical Terminology.
And you're planning to take more online courses at UNE to fulfill your prerequisites for PA school?
Yes, I'm definitely going to do more. It looks like we won't be able to move back to the States until October at the earliest. I'm hoping to do some courses now, and then more starting in the fall again.
Do you feel the Medical Terminology course you're taking is rigorous enough and is preparing you for your next step?
Yes, I think it is. I really enjoyed the instructor, too. We had a lot of students asking questions, and really diving deeper into the material in order to learn more. The back and forth was great. Overall I feel that the course left me very well prepared.
What courses are you planning to take with UNE Online in the future?
Organic Chemistry and Medical Biochemistry for sure. Maybe Genetics after those and then we'll see after that, but those are the next courses on my list.
Was your instructor available and helpful when it came to questions within your course?
Yes, I found that he was always available to help. Typically I would email him my questions and he'd respond fairly quickly. We went back and forth pretty consistently throughout the entire course, and that worked especially well for me since I'm in a different time zone.
The asynchronous aspect of the course was one of the things I especially liked about my UNE class. You're not tied to a certain US timeframe. So I'm able to take the classes here in Spain, no problem.
If you could give future SPHP students a piece of advice, what would you say to them?
For the Medical Terminology course, in particular, don't treat the course content like a language matching course or simple memorization of vocabulary. Really try to see the material in terms of how it applies to real-world healthcare scenarios. You remember the material much better when you not only understand where the word comes from but also how it's used in the healthcare setting.
Two different forms of learning can be very helpful to absorb the material in a way that is more natural and a lot easier – and it gives you more long-term memory.
Get the guide to our online science prerequisites courses
Tags:
Science Prerequisites for Health Professions | SPHP | SPHP Student Spotlight
---