Student Spotlight: Ally Loukas, MSEd '20, CAGS Student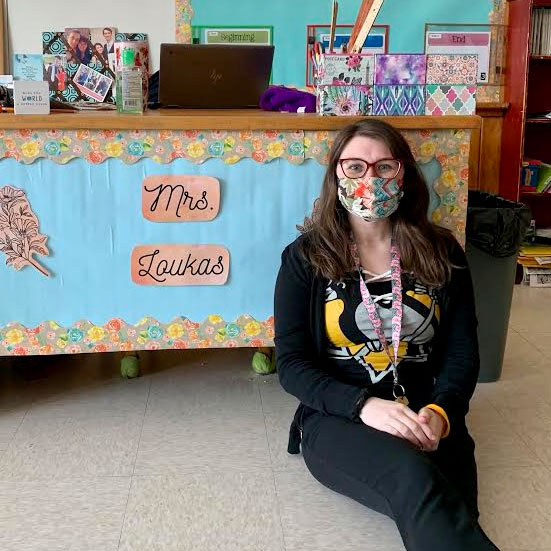 Ally Loukas is a full-time teacher, full-time mom, and full-time student with UNE Online. Here, she talks about her experience in getting both her MSEd and her CAGS at UNE Online, and how she felt supported and confident throughout her academic journey.
Can you tell me a little bit about yourself and what encouraged you to pursue your MSEd and now CAGS with UNE?
I'm a full-time first-grade teacher, and I live in Gouldsboro, ME with my husband, our 1 ½-year-old, and a wonderful rescue dog. I chose to get my MSEd at UNE primarily because of the flexibility of the program. When I began the program, I was pregnant and working full time, and now that I have a child, and I'm still working full time, the convenience of online education really works for me.
I also liked that at UNE I could choose a focus area to concentrate on within my MSEd degree. Early in my career, I was a special education teacher, and that still interests me, so I chose to focus my MSEd on Inclusion Education. Even as a regular classroom teacher, I have kids that have special needs, so I'm able to use the skills I'm learning right away in my own classroom.
I am back at UNE Online and in the Certificate of Advanced Graduate Study (CAGS) program because I didn't want to get another master's degree, but I do want to become a Literacy Specialist. Earning this CAGS will allow me to sit for the test to become a Literacy Specialist.
How has the COVID-19 pandemic affected your work?
My classroom is technically hybrid, but we're attending four days a week, and I have all of my kids except for one in the classroom, which is a challenge. It's also been a challenge that not all of the kids were ready for first grade when they entered my classroom, so I've had to work hard to make sure I'm not playing catch up, because I don't want to do that. I want to effectively teach students how to read and have a love of literacy as I do.
It just so happened that one of my first graduate classes was on writing – so I was able to directly apply the skills I was learning in my classroom, to better teach writing to my kids.
Actually, because of that class, and my access to the most up-to-date information, I'm helping lead an intensive school-wide initiative to improve writing skills. Our whole school is focused on writing skills now.
Do you feel supported by your instructors and your student support specialist?
Yes, definitely! I have absolutely rave reviews about my student support specialist. I had him when I was earning my MSEd and now I have him again for my CAGS, and I'm so excited. He's got me all set up. It's such a relief to have everything done, and he even gave me options.
I always felt that I had someone to turn to and ask questions of, like how to access the library, and the bookstore, and things like that. I thought that was just really amazing.
How did you feel about the flexibility of the MSEd program?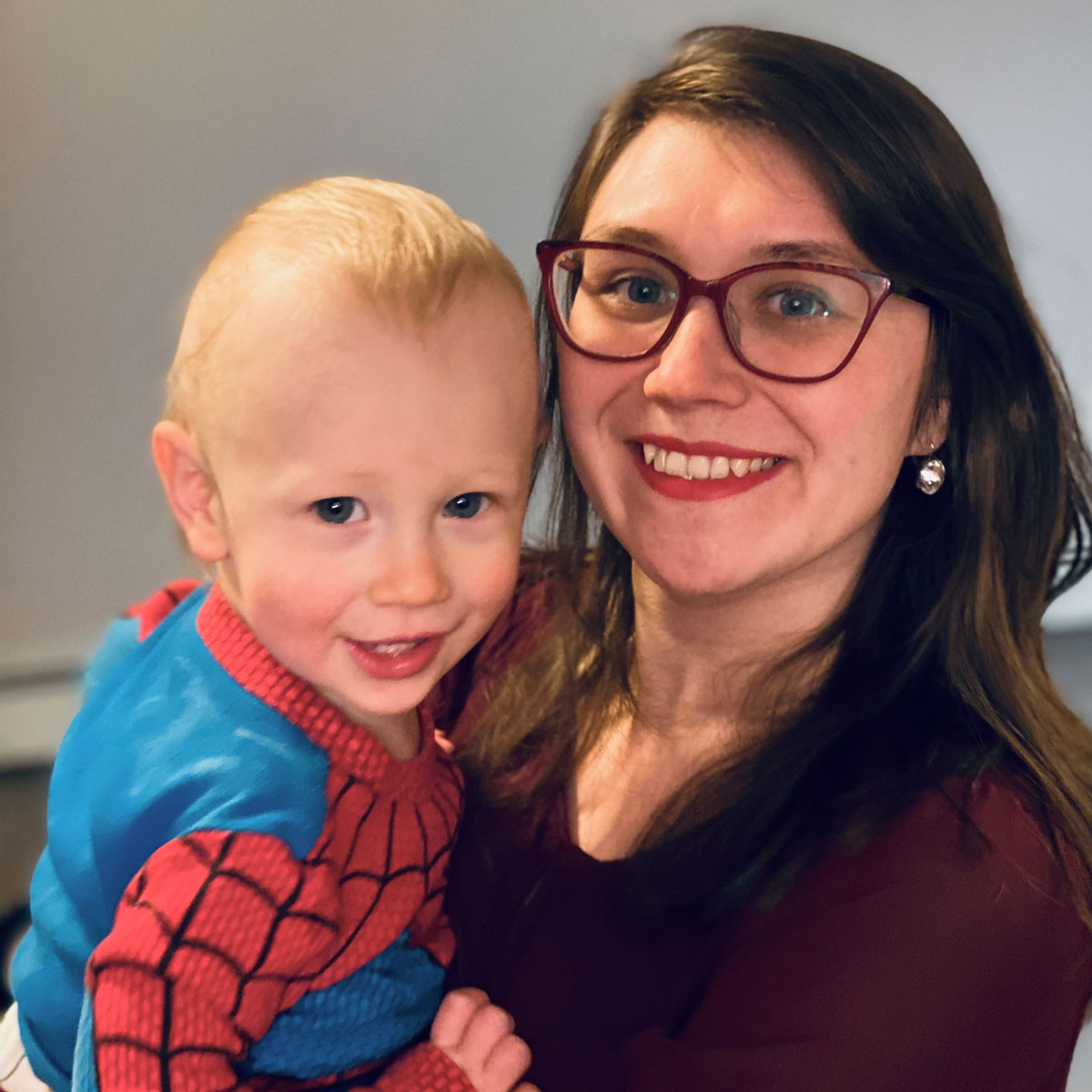 I found the class format to be super easy to work with. I also felt supported by my instructors. They understood that I have a full-time job and a little one at home, and supported the ability to do my work on my own timeline. So if I wanted to do my schoolwork at 5am, I could do that. It was great to have options.
Did you feel that the program curriculum was rigorous?
Yes, I felt it was rigorous, but it was rigorous in an appropriate manner. I didn't ever feel that I couldn't do the work or that it was too much. And I am juggling a full-time job and a baby. It can be a tough go at times, but I found it was rigorous but appropriate in ways that applied directly to my daily job as a teacher. And everything I learned impacted my classroom in a positive way.
As a teacher, I found it valuable that I had communication with other teachers. I was able to draw a lot of inspiration for my own classroom from other teachers' classrooms. It's like having a built-in support system!
If you could give future MSEd students a piece of advice, what would that be?
I would say that, although it's hard right now, your effort is going to pay off.
It is worth every single article you read, and every single research paper you write. It's worth it because kids deserve it.
Get the Guide to our Graduate Programs in Education
Tags:
Education | Graduate Programs in Education | UNE Online
---