NEW Online Healthcare Masters Degree: Master of Healthcare Administration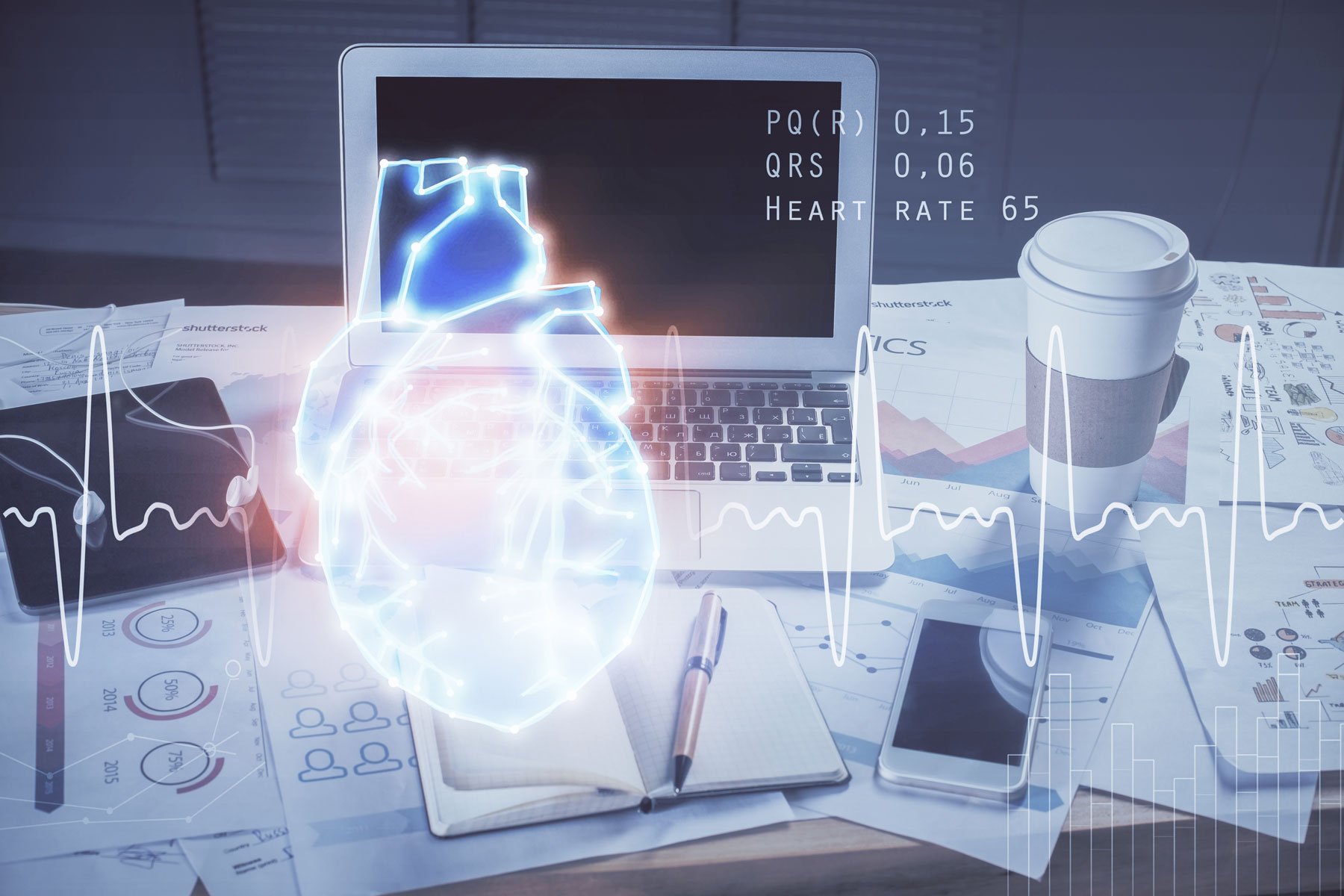 Online healthcare master's degrees are a highly valued commodity in today's increasingly business-minded healthcare world.
It's estimated that the projected demand for medical and health services managers will grow 32% between 2019 to 2029 (when the average growth rate is just 4% in the same time period) in the next decade.
The Master of Healthcare Administration (MHA) is a degree similar to an MBA, but geared for the healthcare industry. When considering MHA vs MBA, the focus would depend on your industry and your career goals.
UNE Online's MHA program provides students with distinct, in-depth learning alongside accomplished health professionals to demonstrate mastery of leadership skills, confidently communicate in healthcare environments, and successfully utilize contemporary technologies towards improving the patient experience of care.
Students in the MHA program develop and hone the skills to thoroughly manage quality control, patient care outcomes, regulatory guidelines, clinical teams, business planning, and strategy development; balanced with shifting changes in practice and legislation.
About the Master of Healthcare Administration degree at UNE Online
The Master of Healthcare Administration is a two-year, 36-credit master's program in health management geared to those who want to acquire the skills necessary to become successful health leaders.
Unlike other online healthcare master's degrees, the MHA curriculum consists of a focused, management-based approach that emphasizes the management of the healthcare system as a whole, not just the individual patient or care system.
Learn from top-ranked scholar-practitioner faculty members
UNE Online's MHA faculty will accompany you on your way to becoming highly knowledgeable in the field of health management. Each faculty member is a recognized expert in their field and will help you prepare to enter the health care system with the knowledge and skills necessary for success.
Gain earning potential
Healthcare complexity and organizational variety provide multiple career pathway options for degree holders. Online healthcare master's degrees help bolster salaries – the median salary for MHA graduates is $100,980 with the highest 10% earning $189,000 on average.
Get immediate benefits and long-term impacts with a Master of Healthcare Administration
As a healthcare professional, it is in your best interest to monitor the success of your organization. This means that health leaders need a strong understanding of the industry to successfully run medical facilities and other health organizations.
For a master's in healthcare management, you must take on the challenge of integrating your health profession into the business environment of a health organization and the health industry as a whole. By combining your focus on healthcare management and administration with an online healthcare master's degree, you will delve deeper into issues of health law, ethics, and compliance.
Continue your education with an online healthcare master's degree
The Master of Healthcare Administration is ideal for prospective students interested in continuing their education in the healthcare industry. The MHA degree expands your knowledge of health law, ethics, business administration, and compliance, as well as your leadership skills.
The MHA graduate program will help you become a leader with the valuable knowledge and skills needed to adequately manage the high-quality delivery of health care.
What type of careers advance with a Master of Healthcare Administration degree?
Anyone already interested in working in healthcare management should consider a master's degree in Health Administration. This is an option for those who are just starting out, as well as those who have been working in the healthcare industry for at least a few years – as long as you currently have at least a BA or BS in a related area.
This online MHA program aims to develop dedicated health professionals who draw on evidence-based strategies and skills to improve operations, quality of care, affordability, and access. This program will help to prepare strong leaders who will be able to respond effectively to the rapidly evolving health sector.
Careers for MHA graduates
Qualifications following the MHA program include the essential qualities for a future career in healthcare, including team-based learning, leadership, and leadership skills. The MHA program at UNE offers a rigorous learning environment with an emphasis on leadership and management skills, as well as a strong emphasis on teamwork and applying your knowledge to real-life scenarios.
MHA program graduates may work in a variety of environments including:
Hospital administration
Long-term care administration
Health policy
Health information systems
Maternal and child care
Healthcare ethics
Pharmaceuticals
Veterans health administration
Physician recruitment
Infection prevention
The Master of Healthcare Administration qualifies graduates for many supervisory positions, including senior positions in hospitals, nursing homes, and health care facilities. With the specialization in the master's program, students of health and administrative sciences with online healthcare master's degrees can specialize in the training of doctors, nurses, pharmacists, medical associations, medical professionals, and other medical professionals.
Not ready for an online healthcare master's degree program?

Earn a 4-credit Graduate Certificate in just 6 months. Then, stack your classes from the Graduate Certificate and apply them toward a future healthcare administration degree.

Get your Grad Certificate in Healthcare Administration first – then, if you decide to continue on, classes are 100% stackable to the Master of Healthcare Administration.

Get a 4-course graduate certificate in one of these four different focus areas:

Use these online courses with certificates to accelerate or even change your career path.

Reach out to an enrollment counselor at healthcareadmin@une.edu or (866) 722-5096 for more details on this opportunity.
MHA curriculum details
The 36-credit MHA degree can be obtained by completing 12 courses: nine required core courses including a capstone project, and three electives.
The curriculum is based on focused and competent leadership – and includes a variety of skills such as leadership, management, and communication.
Choose your MHA degree specialization
The MHA program covers a wide range of health management topics, with a focus on the healthcare industry.
Students can specialize their MHA in Health Data Analytics or Public Health through optional focus areas, or customize their degree to fit their career ambitions with our Individualized option.
Read more about the MHA degree specialization options: https://online.une.edu/healthcare-administration/healthcare-administration-curriculum/
Complete in 18-24 months
Full-time students can complete in two years. A student is considered full-time if they take one class per 8-week term. The academic year at UNE Online is comprised of three semesters, each of which is divided into two terms.
The academic year at UNE Online:
Spring semester (A&B terms)
Summer semester (A&B terms)
Fall semester (A&B terms)
Students typically take one course per term (two courses per semester). For an accelerated program, students have the option to enroll in two courses per term (four courses per semester).
This MHA program is 100% online and is designed to accommodate the schedule of working professionals.
LEARN MORE WITH OUR FREE ONLINE MHA PROGRAM GUIDE
Tags:
HCA | Master of Healthcare Administration
---
One response to "NEW Online Healthcare Masters Degree: Master of Healthcare Administration"