Meet Our Team: Emily Taylor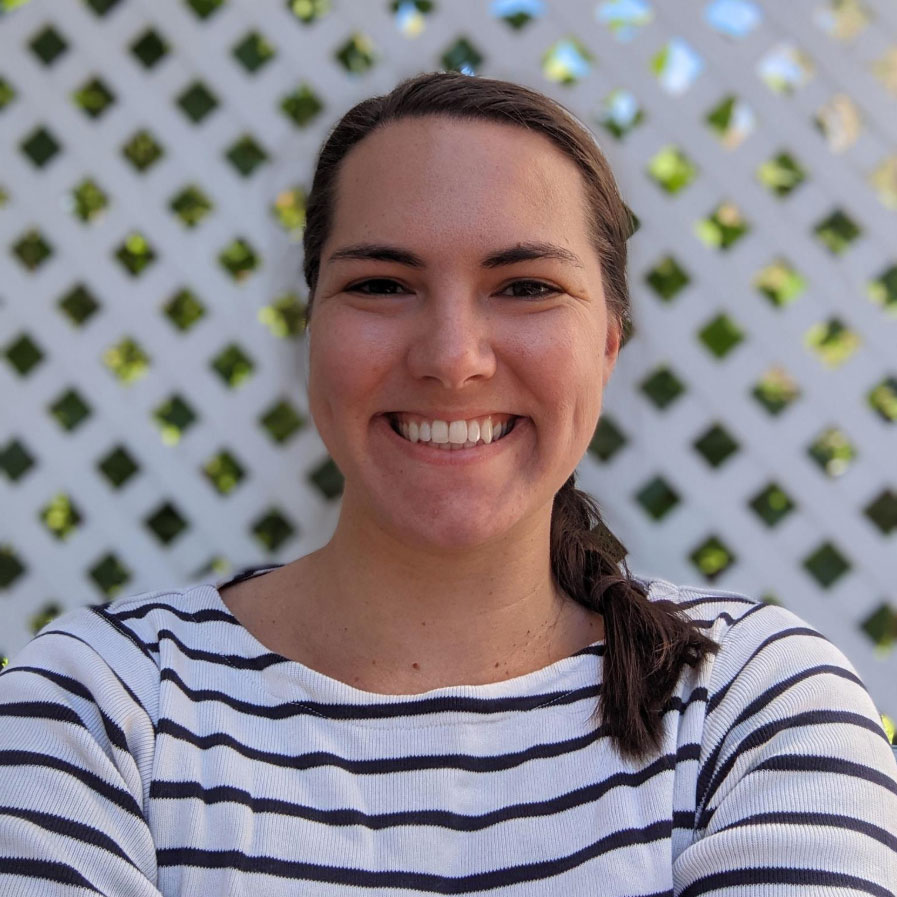 'Meet our Team' spotlights are just one way we like to share a little bit about the people who are dedicated to UNE Online's signature student-centric experience.
What do you do here at UNE Online?
I am an Enrollment Counselor for UNE Online. I am currently working with prospective students who are interested in our Master of Science in Applied Nutrition program.
It is very rewarding, to be able to connect with prospective students and help them achieve their goals in higher education!
What stands out to you in the program that you work within?
This program is currently evolving in order to better support the students' ultimate professional goals. It's great to see how the colleges are constantly working to provide the best programs possible.
I am really enjoying the opportunity to help build and communicate new and exciting options for students!
As an Enrollment Counselor, what is the biggest mistake you see applicants make during the application process?
I think the biggest mistake applicants make is not using all of the resources available to them. The entire enrollment team is so dedicated to making this process as clear and painless as possible, and it is hard to see students not utilize our expertise. We are here to help!
What's the best professional advice you've received?
The best professional development I've done is Radical Candor. It is an amazing training where you and your team practice giving and receiving feedback.
It is so helpful to switch your perspective from feeling critiques personally and see it as necessary for the team to meet our collective goals. I highly recommend reading the article or watching the TedTalk!
Do you have any pets?
I have a cat, Finnigan (4), who is a Domestic Shorthair / Maine Coon mix.
I also have a dog, Moxie (3), a German Shepherd / Husky / Mastiff mix. She's not as big as you'd think! She's got that Husky independence. She's very smart, she knows exactly what you're asking her to do but she needs to decide if she wants to listen!
What's your Favorite thing about living in Maine?
I think the people here are amazing. I also love how much access we have to all outdoor activities!
Hiking, boating, skiing, wakeboarding, oceans, lakes, we have it all!
What's your ideal Sunday?
My ideal Sunday would be to sleep in, order breakfast from Dutch's, and catch an afternoon Seadog's game (complete with all the best baseball snacks)!
Do you have a favorite season?
Fall!
If you could narrow down your top three favorite hobbies what would they be?
Baking, cross-country skiing, and watching television.
If you could travel anywhere in the world, where would you want to travel to?
I would love to go to New Zealand! I've spent a good amount of time in Europe, so going to South America is also on my list!
What's your favorite part about being an Enrollment Counselor?
I really enjoy building relationships with prospective students! There is a lot of excitement when students you've worked with have been accepted into the program and they enroll in their first course! Even if they do not end up choosing our programs, it is rewarding to be able to help them find their paths.
What advice do you have for individuals applying to one of our graduate programs or certificates?
Reach out! Communicate with the enrollment team, and ask questions. Most graduate schools do not have a dedicated enrollment team just for graduate programs. Please take advantage of the help we can give!
Interested in learning more about the M.S. Applied Nutrition program that Emily oversees?
---