Accreditation is a process in which institutions of learning are evaluated against a certain set of standards with the goal of effectiveness, improvement, and public assurance. Accreditation establishes and ensures a level of acceptable quality while respecting the unique missions of the institutions involved.
For more information on the importance of accreditation, see About Accreditation at UNE Online.
Academic Accreditations
The College of Professional Studies (CPS) is accredited both at a university level and on a program-by-program basis. NECHE is the accrediting body for the entire university of New England, while accrediting bodies such as CEPH, CSWE, and ACEND and accredit programs within specific academic areas.
If you have questions about regional accreditation vs. national accreditation, see UNE Accreditation: Regional vs. National.
NECHE Accreditation

The University of New England is regionally accredited by the New England Commission on Higher Education (NECHE), which accredits schools and colleges in the six New England states. Accreditation by the Commission indicates that the institution has been carefully evaluated and found to meet standards agreed upon by qualified educators.
Regional accreditation is the primary type of institutional accreditation recognized in the United States. Many educational institutions holding regional accreditation do not recognize credits or degrees earned at institutions that are nationally accredited, which is important if one plans to transfer from one college or university to another part way through a degree program or to pursue additional degrees at different colleges or universities.
For more information on NECHE accreditation, see NECHE (NEASC) Accredited – What it means & why it's important.
CEPH (Council on Education for Public Health) Accreditation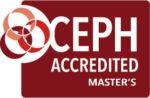 CEPH is the only organization recognized by the U.S. Department of Education as the official accrediting body for public health schools and programs in the United States. CEPH accreditation is a peer-review process designed to ensure that a program's curriculum meets established standards for high-quality education and training.
Earning a degree from a CEPH-accredited institution is an indication that graduates are prepared, through their coursework, to meet the demands of the current public health workforce. The University of New England's Graduate Programs in Public Health first earned CEPH accreditation in October of 2011, and have been continuously accredited since that time.
For more information about UNE Online's CEPH accreditation, see CEPH Accreditation in UNE Online Public Health Programs.
CSWE (Council on Social Work Education) Accreditation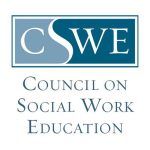 The Council on Social Work Education (CSWE) is the governing body that oversees all of the social work education programs throughout the United States. CSWE's Commission on Accreditation is recognized by the Council for Higher Education Accreditation as the sole accrediting agency for social work education in the United States and its territories.
CSWE is the highest accrediting body for Social Work programs in the United States. For more information on CSWE accreditation, see CSWE Accreditation for the UNE Online Master of Social Work Program.
ACEND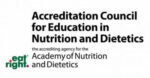 The Registered Dietitian Nutritionist (RDN) Focus at UNE is proud to be among the first 25 programs approved in the nation under the new, ACEND Future Education Model delivering competency-based coursework and Supervised Experiential Learning (SEL) 100% online.
The Accreditation Council for Education in Nutrition and Dietetics (ACEND) is an autonomous accrediting agency for education programs preparing students to begin careers as registered dietitians or dietetic technicians.
For more information and videos regarding ACEND accreditation, see Registered Dietitian Nutritionist (RDN) Open House.
Awards and Recognition
Forbes: America's Top Colleges
Forbes bases their list of the top schools on each school's ROI – what students are getting out of their college education in terms of earning power, student satisfaction, and level of success after graduation.
To prepare its list, Forbes gathered data from five general categories: student satisfaction, post-graduate success, student debt, graduation rate, and academic success.
For more information, see UNE Named to Forbes' America's Top Colleges List.
The Princeton Review: The 385 Best Colleges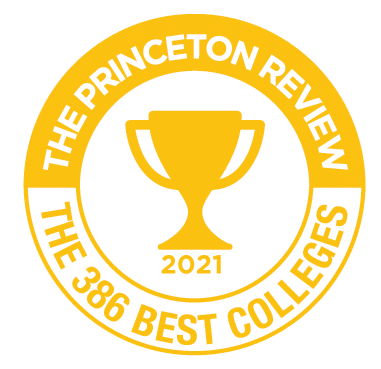 Once again this year, UNEhas been ranked as a top college in the Princeton Review Best 385 Colleges. This highly-selective publication includes only the top 15% of four-year colleges and universities in the United States.
UNE was selected for the Best 385 Colleges: 2020 Edition based on its high-quality academic offerings, optimal locations in Maine, Online, and in Morocco, competitive cost, and size.
For more information, see Princeton Review Ranks UNE as a Top College.
Money: Best Colleges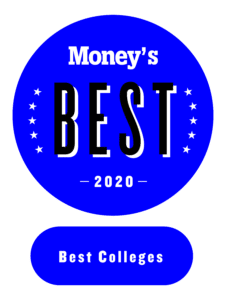 MONEY's Best Colleges list represents a mix of colleges and universities that provide an above-average value for students.
These schools span several diverse categories: public, private, large, small, well-known and little-known. The 705 colleges that made MONEY's list were singled out from among the approximately 2,000 four-year colleges in the United States.
For more information, see UNE earns MONEY's Best Colleges Award.
U.S. News & World Report: Best Colleges, Regional Universities North
U.S. News & World Report's rankings condense a great deal of information about the quality of the education at each school they evaluate, making it easier for students to compare the academic quality of schools.
U.S. News & World Report's rankings are based on collected data from more than 1,800 colleges and include such factors as SAT and ACT scores, acceptance rates, number of faculty, student-faculty ratios, and graduation and retention rates.
For more information, see U.S. News & World Report: Best Colleges, Regional Universities North.
Partnerships
HIMSS Approved Education Partner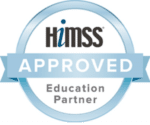 HIMSS, the Healthcare Information and Management Systems Society, sets rigorous standards for quality health IT and healthcare education.
As an Approved Education Partner, the University of New England joins an exclusive group of organizations authorized to offer HIMSS-approved healthcare and health information technology education and training programs that prepare candidates for advanced knowledge in health IT or healthcare. To read more about UNE's Approved Education Partner status and what that means for students in the program, see University of New England Becomes HIMSS Approved Education Partner
Used with permission. ©2020 TPR Education IP Holdings, LLC. The Princeton Review is not affiliated with Princeton University. For more information about reprints from The Princeton Review visits PARS International Corp. at www.TPR-licensing.com.

From MONEY. ©2020 Ad Practitioners, LLC. All rights reserved. Used under license.
Do you have questions about attending an online graduate school?
If you have any questions about coursework or program requirements, please speak to one of our enrollment counselors at the email or phone number below.