Faculty Spotlight: Dr. Tim Bohinski, Science Prerequisites Program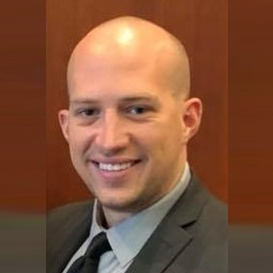 Dr. Tim Bohinski has a Doctorate in Physical Chemistry and is a Medical General Chemistry II instructor in our Science Prerequisites for Health Professions program. He has a deep interest in chemistry which he has applied in several different fields.
Currently, he works with ultrafast lasers – and in a very recent development, a division of the company he works for was recently able to image the proteins of the coronavirus – which will lead to breakthroughs for a vaccine.
Read on to learn more about Dr. Bohinski and his passion for teaching chemistry through real-world applications.
Portland, ME (home of UNE) has a vibrant brewery community, with new breweries coming online all the time. Can you tell me a little more about the work you do/have done with breweries?
​During my undergraduate work, I was interested in the food science aspect of chemistry and its real-world applications. With that, I convinced Victory Brewing Company to partner with Drexel University's co-op program to hire me. I was actually Victory's first-ever co-op!
Not only did I learn the detailed process of brewing beer but I learned about the biochemical components of brewing beer, such as keeping yeast healthy and being able to determine the bitterness of beer using absorption spectroscopy! Of course, tasting the beer at different stages was a natural part of the job and is a science all to itself.
Get our Science Prerequisites Program Guide with 2020 Course Schedule
Is there anything exciting you are working on now that you'd like to share? ​
Currently, I am a New Product Development Manager responsible for a group of engineers spanning across three different sites in the US and Canada. Our team designs process analyzers that monitor chemical concentrations in oil refineries and chemical plants.
We are always designing our instruments to withstand harsh and hazardous environments. Our most recent project, monitoring a certain reaction in the sulfur recovery process, has been put into oil refineries worldwide – including the US, Saudi Arabia, Russia, and the PacRim.
What is your favorite part of your career?
Working with a multi-disciplinary team of engineers exposes me to areas I would usually not be exposed to – such as electrical and software engineering. This aspect, along with the ability to contribute on such a large scale, keeps my career engaging.
Teaching online has been a great way for me to stay connected to academia and to assist students who are really trying to better themselves.
My favorite part has been sharing my career experiences with students during our live sessions and helping them see chemistry through real-world applications. I have found this sometimes enables students to explore areas that they might otherwise never have known about.
If you could tell our Science Prerequisites students a good piece of advice for their career path, what would that be? ​
Obtain as much experience as you can, and try to tackle the hard problems (or those that you might not understand) as these will provide invaluable learning experiences.
Learn more about our online Science Prerequisites
Tags:
Science Prerequisites for Health Professions | SPHP | SPHP Faculty Spotlight
---