Student Spotlight: Stephanie N. Marcotte, Doctor of Education (Ed.D.)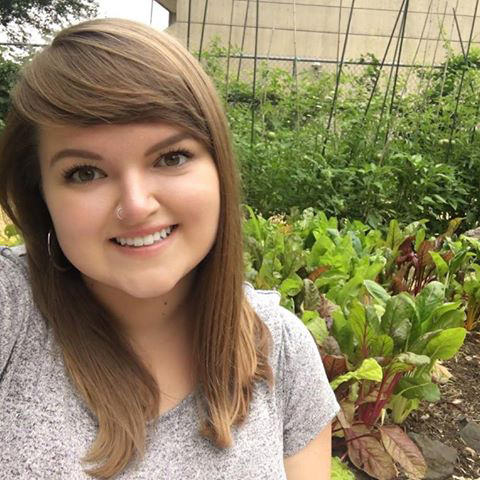 Stephanie Marcotte is a student in the Doctor of Education (Ed.D.) program at the College of Graduate and Professional Studies here at the University of New England. She talks about her experience as an online student, how her educational leadership roles have developed throughout her time in the UNE Ed.D. program, and how her identity as a leader has changed throughout the program.
What are your current leadership roles?
Like many adjunct professors around the country, I work multiple jobs. While I believe in the establishment of full-time benefited teaching opportunities, I have learned a lot from wearing many hats. Currently, I am an adjunct professor of ESL within a credit-bearing community college academic ESL program, a teacher-trainer, a union chapter president representing all faculty and professional staff, and now an interim part-time professional staff member within the nursing department at my community college.
"Busy" doesn't quite represent the many hours I spend working, teaching, preparing, and supporting others. All of these roles require me to take on different leadership positions, which include supporting the leadership development of others and being an active member of a community of leaders. While juggling all of this, I am enrolled in the Doctor of Education (Ed.D.) program at the University of New England. I am currently entering into the second semester of my second year of the program.
How has your leadership developed throughout your time at UNE in the Ed.D program?
I have been actively focusing on what it means to be a transformational leader within a transactional world. Much of the Ed.D. program focuses on different leadership styles, behaviors, and theories. My personal leadership has evolved as my understanding of leadership has evolved. I have been able to take my experiences and use them as a platform to better understand the course content, readings, and discussions.
Every day I am able to see how my leadership is evolving, changing, and adapting. This process within itself has been transformational in my life.
How have these developments shaped your experiences outside of the program?
Through my studies, I've learned to adjust my leadership styles to better address new and unexpected situations. I am also less afraid of challenges, and now actively seek them out. This has allowed me to connect with new people, address leadership challenges, and bring forth transformational change. Even when I am not in a leadership position, I am able to use my learning and reflections from this program to better inform my social relationships. Overall, the Ed.D. program has enabled me to understand relationships, communication practices, and interactions in the outside world in ways that I wasn't able to do before.
How has your identity as a leader changed?
Society often tells us that leaders are born. Recently, while sitting in a cafe, I overheard someone speaking about their child and how they were a "natural born leader." Sure, there are people who demonstrate leadership behaviors at a young age. But where do they learn these? Why are they valued? How does their personality or characteristics influence this? Where are they learning what "leader" and "leadership" really mean?
My experiences in this Ed.D. program have expanded my understanding of leadership by providing me with strong academic resources, authentic reflective spaces, and the ability to build on my understanding through peer-supported scaffolding.
The Ed.D. program is tailored to developing educational leadership in many kind of roles; however, this knowledge comes from personal experiences. I can say that my understanding of what a leader is has changed, and so has my ability to reflect on myself as a leader and my leadership experiences. The cycle of knowledge development and then reflection has been invaluable to my work academically, socially, and professionally.
Read more: What can you do with an Ed.D.?
How have your experiences in this program and in your educational leadership roles shaped the direction of your dissertation?
When I first entered the program, I thought that I needed a concrete dissertation idea. However, the journey to my dissertation has been anything but stagnant. As my educational leadership roles, reflection, and coursework increase, I find that there are many new avenues and perspectives to explore.
Originally, I thought that I would focus on gathering data related to the attacks on credit-bearing ESL programs. This morphed into better understanding leadership within the field, and how it responds to these attacks. This then drew me to questions to perspectives of leadership within my field over the past 10 years.
As my role at Holyoke Community College expanded from adjunct professor to union chapter president, I began looking down the avenue of unions and labor. Being a leader within a union, let alone at the helm of a chapter, requires tactful and mindful leadership. Since I have taken on these new responsibilities, I have looked to the Ed.D. program to provide me with leadership guidance and reflection to address the new tasks coming my way.
Do you have a goal as to where you would like to take this new learning?
I wholeheartedly believe in setting goals, looking down new avenues, and seeking new adventures. The Ed.D. program has provided me with a lot of knowledge, but it has also given me a lot of confidence. When you have tools, a community, and reflection, many doors begin presenting themselves to you. I think that my biggest achievement has been to take on a union leadership role within my union chapter. However, the work is not done. I am constantly learning, reflecting, and applying my knowledge from the course. As the union chapter leader, I have many smaller goals that I would like to address. There are many ways that I want to rebuild, rejuvenate, and revive the union to best support its members.
A longer term goal that has been floating around my head lately has been to run for office in some way. I am a big supporter of local government, grassroots organizing, and community development. While these goals and dreams have not yet fully presented themselves, it is inspiring to think that these could be a possibility. Yet, these possibilities would not be here without my current learning and experiences within the Ed.D program.
Read more: Kylie Bragdon is another UNE Online Ed.D. student who has run for office.
Any other thoughts?
Being a member of this Ed.D program is about more than just learning. It is about applying new learning in practice and reflecting on these experiences in authentic and intentional ways. This Ed.D program has provided me with the tools to move forward in my studies, career, and personal life. I am excited to see what other new opportunities are just around the corner.
---
Have you earned an educational doctorate? We'd love to hear your story in the comments, especially the unique ways you apply educational leadership skills to your job! If you're still considering your options, we welcome you to learn more about UNE Online's Doctor of Education (Ed.D.) by downloading our brochure:
Ed.D | Education | Graduate Programs in Education | Student Spotlight
---