Social Work: Making a difference with PTSD Treatments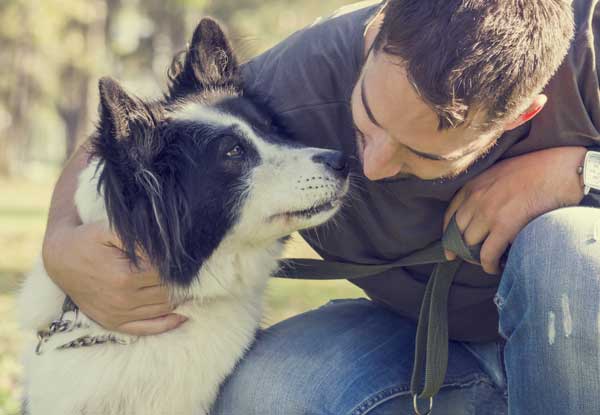 PTSD treatments—and hope—abound as social workers help clients.
As the National Center for PTSD states, there is no single treatment that will work for everyone for post-traumatic stress disorder.
So to help people experiencing PTSD, social workers engage on multiple fronts. They're researching promising treatments and honing and adapting accepted practices for new groups and environments. They may be part of a team in hospital care helping identify the most effective medication for a client, working with children's or veteran's associations, or helping individual clients, every day.
"Social workers must look to expand their therapeutic repertoire to meet clients 'where they are,' not force the treatment to fit the client," wrote Claudia J. Dewane, EEd, LCSW, of Temple University, in a Social Work Today article. "I have seen that many therapies can be effective, couched in the nonjudgmental holding environment of the therapeutic relationship."
Both deeply studied evidence-based practices and new, complementary and alternative therapies may be part of meeting people living with PTSD "where they are." In that rewarding process, social workers employ the range of treatments that follow and more.
CBT
Evidence-based and widely used in many types of mental disorders, Cognitive Behavioral Therapy is regarded as a "gold standard" in PTSD treatment. Its focus on developing coping strategies, working toward goals, and changing negative patterns of thinking all work toward the social worker's goal: enabling participation in society.
Trauma-based CBT, or TB-CBT, is recognized as a best practice and particularly useful in treating children with PTSD. It involves careful guiding through memories of the traumatic experience rather than avoiding them or distracting from them and weaving in therapeutic elements such as relaxation techniques and parenting education. The collaborative approach makes the skills of social workers particularly needed.
EMDR
Another frequently used treatment given a "significant benefit" rating by the VA is Eye Movement Desensitization and Reprocessing (EMDR). This therapeutic process uses eye movements, sounds, and repetitive motions to help clients process traumatic memories, create new associations with these memories, and reduce sensitivity to events that can trigger memories.
Although it is the subject of extensive testing and research, and practitioners can point to many successes, the way it works has not yet been understood with full certainty. Many social workers make EMDR training part of their initial and continuing education activities.
One advantage to EMDR in social work: It's not necessary that a client be able to communicate experiences verbally at a certain language or level. This makes it helpful for people of varying verbalization abilities—children, people with some disabilities, and people who have a different primary language.
Crisis response planning
A typical response to suicidal or self-harming thoughts or behavior is: Don't talk about it. But Crisis Response Planning, an intervention tested at the National Center for Veteran's Studies at the University of Utah shows the wisdom of changing that response, resulting in a 75 percent reduction in suicide attempts.
As Craig J. Bryan, executive director of the center, explains, the process is simple and involves "Writing on an index card the steps for identifying one's personal warning signs along with coping strategies, social support, and professional services to use in a crisis."
Social workers can be instrumental in developing such a plan and helping in the response process—identifying the support network, for instance, is an essential part of making it work. It's a hopeful method in a tough environment: "Many veterans die by suicide, often as a result of untreated PTSD, at a rate of 20 deaths each day on average," according to NCVS.
Yoga
As a complementary treatment for PTSD, yoga can help increase mindfulness, bring relaxation, and connect the mind and body. Its focus on leading the practitioner gently back to the present moment can help those with PTSD who may feel trapped in memories or reliving a trauma.
Research and studies are being carried out by social workers, sometimes in collaboration with yoga instructors, as yoga shows promise as an add-on to PTSD treatments.
Service dogs
An animal will certainly keep one in the present moment. But service dogs have also shown other benefits to veterans with PTSD: companionship that helps reduce stress and anxiety, improve family relationships, and reduce isolation.
Multiple programs have sprung up nationwide to train and match service dogs for veterans. In fact, some note that training the dogs in itself can be helpful for veterans, giving them a sense of engagement in a larger community that comes from helping another person in the same struggle.
Superhero therapy
Identifying with fictional characters can give us insight into our emotions. Enter: "superhero therapy." Used in conjunction with CBT, for instance, it can add a dimension of understanding and give clients from diverse backgrounds a form with which they can communicate, gain insight, and solve problems.
For example, one social worker describes a client with panic attacks as being able to identify coping strategies through looking at characters in the Harry Potter book series. By remembering characters who had insecurities and fears but were able to find a way to act to help others and themselves, the client was able to work through her fears. Wearing her Gryffindor scarf, she was able to leave her house and drive around the block—a major achievement.
That's truly meeting clients where they are—the essence of social work.
---
If you are interested in pursuing your Master's in Social Work, or even if you're simply interested in discussing the program, please reach out to an Enrollment Counselor at (207) 221-4143 or via email at socialworkonline@une.edu.
Interested in applying to UNE Online? The sooner you apply, the sooner you hear back. Fill out an online application today at online.une.edu/gateway-portal-page we look forward to hearing from you!
Tags:
Master of Social Work | MSW | PTSD | Social Work
---