What is the role of a school social worker?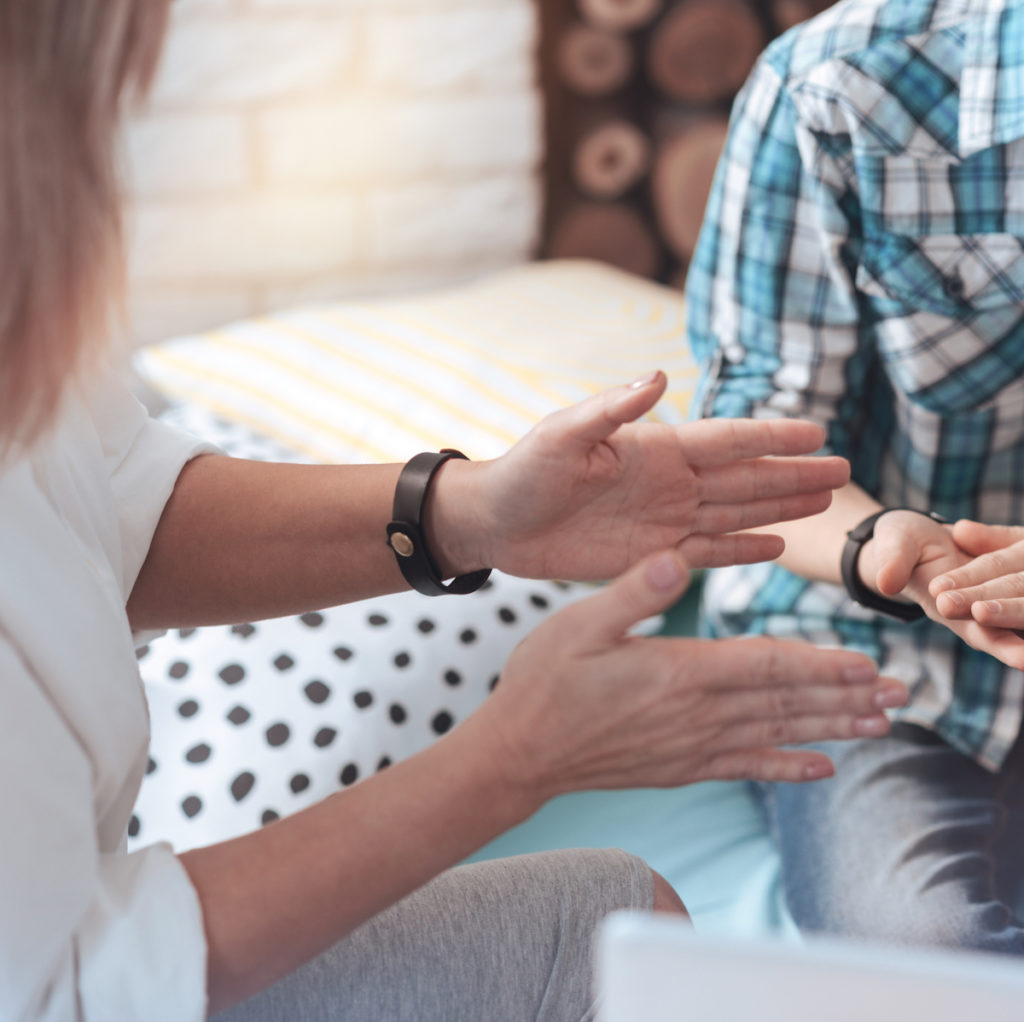 Have you ever been asked, or ever wondered, what it is that a school social worker does? The question is understandable; it's an incredibly diverse position. The role of a school social worker involves communicating and collaborating with students, parents, teachers, administrators, government officials, and anyone else who can help them encourage students' success.
With the increasing rates of depression, anxiety, and suicide rates in children, school social workers are also at the forefront of a movement to understand and address the stresses in students' lives from a young age. Due in part to this need and other rising issues, the Bureau of Labor Statistics projects that the social work field will grow by 14 percent by 2026. School social workers and their many responsibilities are poised to make a major impact on the next generation of students.
DOWNLOAD OUR ONLINE MSW PROGRAM GUIDE
Here's a quick guide to the role of a school social worker:
1. Truancy Officer
Everything starts with attendance. If a student consistently doesn't show up to school, the school social worker may need to visit their home to find out what's going on or otherwise work with the student to motivate them to go to class.
2. Counselor & Case Manager
Each student has their own story, challenges, and resource needs. School social workers must simultaneously coordinate each case while acting as a listening ear and a shoulder to lean on. Developing relationships with each individual student is paramount to school social worker duties. It would be difficult to connect a student with the right resources if you don't understand why they're having trouble! Childhood psychology, crisis intervention, and conflict resolution are among that skills school social workers can use to help each student feel secure and ready to learn.
School social workers may also need to oversee a school's compliance with laws relating to neglect, abuse, sexual harassment, disability, and so on.
3. Mediator & Advocate
School social workers look at both the external and internal factors that may be affecting a student's ability to learn. If there is a teacher or peer that is affecting the student, the school social worker can step in to bring both sides of the issue to light and negotiate a path forward. If a student's home life is detrimental in some way, school social workers coach the student to learn and effectively use coping skills. If a student's issue is with mental, emotional, behavioral, or physical challenges, the school social worker can work with key people in the child's life to develop their education plan and connect them with appropriate community resources.
In any of these cases, the school social worker acts as a strong supporting force on behalf of the student. They are also tasked with keeping teachers, administrators, and professional staff apprised of the student's challenges and progress.
School social workers could even be called upon or take it upon themselves to enact wider change by advocating for public policy that affects students.
Read More: Learn about our online course GPH 702 – Policy: An Interprofessional Approach
4. Distributor of Resources
School social workers act as a central hub of information and connections. Once they work with students and parents to understand their needs, they then reach out to a variety of agencies—often public, governmental, and/or non-profit—to acquire resources to fulfill those needs. This may include coordinating transportation, donations, physical or mental health appointments, free or discounted meals, holiday events, trainings, homeschooling, service pet adoptions, or anything else that could help a student remove barriers in their path to academic and personal success.
5. Teacher of Adults
Part of a school social worker's advocacy work is to teach teachers and administrators how to understand and facilitate the difficulties students may be having. To do this, school social workers may plan and run programs to raise awareness of at-risk populations, identify signs of child abuse or neglect, teach behavioral management strategies, help students with learning or developmental challenges, and take social and cultural factors into account. These programs might be at the individual teacher, school, or district level and use adult learning theory skills to be as effective as possible.
Are you ready to take on the role of a school social worker?
A school social worker is an incredible ally for students, and each child that successfully makes it to graduation and beyond is the best possible reward.
Do these roles and responsibilities sound like a perfect match for you? If so, you should first be aware that many states require school social workers to hold a master's degree or higher from a Council on Social Work Education (CSWE) accredited school. (Check your state's regulations here!)
At UNE Online, our 100% online, asynchronous, CSWE-accredited master's program offers courses such as Contemporary Controversies and Narrative Therapy can help you become or evolve as a school social worker.
If you would like more information, we welcome you to:
DOWNLOAD THE ONLINE MSW PROGRAM GUIDE
Tags:
Master of Social Work | MSW | Social Work
---
One response to "What is the role of a school social worker?"