New and 100% online - Principles of Human Nutrition
New online classes begin twice a month
Not all online nutrition courses are the same. UNE Online has a brand new online nutrition course, 100% online, with fresh, custom-developed content. Principles of Human Nutrition is a 3-credit, science-oriented, introductory online nutrition course.
Course content focuses on the role of nutrition in health promotion and disease prevention in relation to personal health choices. Emphasis is placed on the nutrient requirements of healthy individuals, nutrient categories and their characteristics, physiological functions, metabolism, and food sources.
Who is the ideal person to take this Principles of Human Nutrition survey course?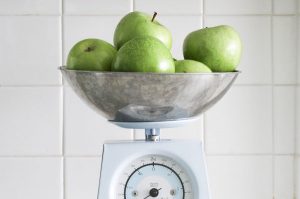 Are you looking to apply to medical school but need a science course to satisfy your prerequisite science credits? Or maybe you are in the process of applying for an advanced degree in the health professions, but you need to broaden your knowledge of the basics of human nutrition in order to apply for the program.
Course prerequisites
This online nutrition course is ideal for undergrad premed students, or would be a great stepping stone for someone who currently has only a cursory nutrition background and is curious to learn more about the field of nutrition. There are, however, two prerequisite courses to Principles of Human Nutrition, in order to set you up for maximum student success:
One semester of college-level Biology
One semester of college-level General Chemistry
Have you been looking for online nutrition courses?
The Principles of Human Nutrition course at UNE is different:
Self-paced over a 16-week timeline
Two start dates per month – 1st and 3rd Wednesdays
Covers each major aspect of nutrition – survey course
Integrated Capstone project – personal nutrition self-study
Interactive and highly dynamic discussion boards – monitored by faculty
Brand new content and fresh course design for Spring 2017
Course content – 100% online
Online nutrition courses require absolutely no in-person visits to campus at all. All coursework is done exclusively online. Throughout the course, the materials take examples from real life and incorporate elements of how health science professionals actually use applied nutrition concepts in their careers. As you work through the problems in each lesson, you will recognize a clear connection towards a practical application to the field of health care.
Course topics address common subjects such as:
Metabolism of all macronutrients – lipids, vitamins and minerals
Toxicity and deficiencies
Life cycle nutrition – preconception through older adults
One of the highlights of the course for students is the Personal Diet Assessment Project. The Diet Assessment brings nutrition concepts and applied nutrition practices together and makes the course highly relevant to each individual student. In fact, we received a great deal of feedback from students that the Personal Diet Assessment Project was their favorite element of the class because each student is able to see how nutrition actually affects their life.
No labs – similar to most other nutrition survey courses needed for science prerequisites, this particular Principles of Human Nutrition class does not have a separate lab element. The course is lecture-only.
For more in-depth information on course content, please see the course syllabus.
Course structure
Principles of Human Nutrition, NUTR 1010, is segmented into five units, with the Personal Diet Assessment Project as the final project and capstone. The capstone project itself is broken into four sections, one section per unit, so the student is able to complete their capstone in stages throughout modules one through five. UNE Instructional Designers have found increased student success if the final project is completed in stages as opposed to one large unit.
Interactive element – the discussion board
As a part of the overall grade, students are expected to log into the forum on Blackboard Learn, and interact with the other students in the class by posting and responding each week.
This nutrition class, like all of our other Science Prerequisites for Health Professions classes, is self-paced, so you will need to manage your discussion boards accordingly. Topics in the discussion board are related to the topic of the week, meaning that if a topic comes up in week three, you will be posting in week three's discussion board. You as a student don't have to post on any specific day, but you do need to coordinate your discussion board post with the unit you are studying.
Don't worry if you feel that you have nothing to contribute at first. Opinions are wide, and the topics are purposefully left open to broad interpretation. The point is to have meaningful, on-topic dialogue, to learn and then apply in some way or relate it to your life or to a current event. Your class may be asynchronous, but the discussion boards are accessed frequently by all students and monitored by your instructor.
Signing up for your applied nutrition course
To access the course, students register, choose their section and instructor, and pay for the class right online using SSBReg. For the entire process, the steps are clearly outlined here: https://online.une.edu/science-prerequisites/faq/
Course delivery
Course materials are accessed through logging into Blackboard Learn, an online Learning Management System. You will get your login upon registration.
Looking for more information on online courses in general?
For more in-depth information about taking an online course, you might find it helpful to read the post https://online.une.edu/blog/taking-an-online-course-at-une-online. The post walks you through a day in the life of an online student. And for a large percentage of our students, this is their first purely online course – so you're not alone.
For more info
This Principles of Human Nutrition course is part of a large suite of courses managed by the Science Prerequisites for Health Professions program, and launched in 2017.
For more information about this online nutrition course, or any of UNE's other online science prerequisite courses, email preheath@une.edu or call (855) 325-0894 to speak with an enrollment counselor.
Tags:
Applied Nutrition | course summary | Online Learning | Science Prerequisites for Health Professions | SPHP
---