Online Physics I for the Health Professions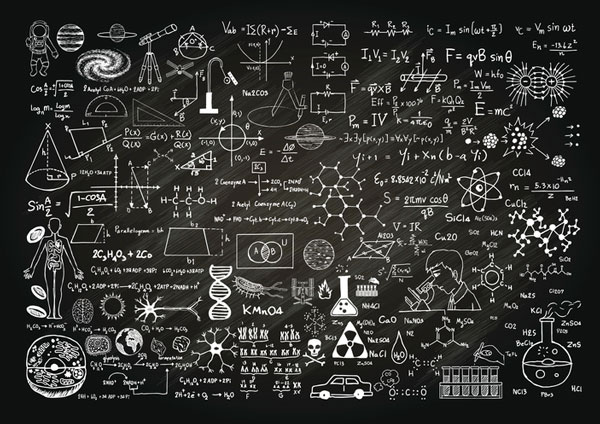 UNE Online has a newly redesigned online Physics I course, 100% online, with fresh, custom-developed content. The new class has been designed to be especially relevant to students in the health professions.
Geared toward health professions
UNE's new online physics course takes its examples from real life, and incorporates elements of how health science professionals actually use physics in their careers. As you work through the problems in each lesson, you will recognize a clear connection towards a practical application to the field of health care. For example, in the unit on energy, the examples refer to energy in the environment, while the segment on kinematics and rotational motion demonstrates a direct correlation to sports medicine.
Prepare for the MCAT
The new physics course also has enhanced and additional content in order to better prepare you for the new MCAT and other current admissions exams. All content was custom-developed and evaluated for quality content, featuring a brand new lab data-collection tool with accompanying software.
Featured online best practices:
Each learning objective is clearly defined and includes accompanying questions and problems sets. For example, study guides for the midterm and final exams align with sample questions to each of the learning objectives.
There are opportunities for students to design and share their own experiments. This level of learning taps into a higher level in Bloom's taxonomy. Having to synthesize and use information in new situations encourages you as the student to take in the material on a deeper level and means that the lesson will be more clearly understood and remembered.
Materials and course delivery methods have both been updated to reflect best practices, combining the best elements of a traditional face-to-face course with new innovations in online education.
Discussion boards are used frequently throughout the course to facilitate sharing and feedback among students regarding the labs and course content.
Newly designed labs – first in the nation
UNE Online is the first fully online physics class in the United States to use this new wireless physics lab device, the IOLab. In the past, taking online physics has meant that you also had to purchase or rent costly lab equipment in order to do experiments on your own. Great advances in technology have allowed us to redesign this course around a key new instrument, the IOLab Unit.
Cost effective and powerful
The new IOLab unit is about as big as three smartphones stacked on top of one another – very compact – and it has small wheels that allow it to collect motion data. In fact it has all of the sensors that you'll need for an entire semester of physics labs – and it comes in at about a tenth of the cost of some lab kits used in other online courses.
The unit is ready to go right out of the box, requiring no modification. All of your experiments can be performed with common household items, like string and washers – of which you will find a complete list of materials in your syllabus.
Software included
The IOLab runs on freeware, meaning that there's no special software purchase needed to operate the unit. And the fact that the unit uses freeware allows you unique opportunities to look at different aspects of physics and even design your own lab using the new unit.
Simple to use
The IOLab unit allows you to capture motion in everyday activities, then examine the properties of the motion by connecting the device to almost any computer. The device is so intuitive that basic instructions are given simply through a series of YouTube videos.
Discussion Boards
This online Physics I class makes liberal use of graded discussion boards. There are six different discussion boards related to physics in the health sciences, distributed throughout the course. You are able to share the results of your experiments with other students, get feedback on your labs, or reach out to other students if you have questions.
Innovative lectures – using TED-Ed
The new Physics I course includes the creation of more than 60 mini-lectures on various topics related to physics, as well as the related questions for each segment. And all of this new content is delivered using the new TED-ED format, making the lectures interactive.
About the TED-Ed course delivery
When you log in, the multimedia content appears exactly like a regular video, with a series of questions at the end. If you answer each quiz question correctly, you can move on to the next video in the series. If you answer a question incorrectly, the video automatically "rewinds" to the exact point in the video where the answer is discussed.
So even the recorded 'lectures' are interactive! The TED-Ed tool takes regular video and helps transform it into a deeper learning experience. For more information on TED-Ed, written by one of our very own Instructional Designers, Corey Butler, see Corey's post Engagement and Interactivity in Online Lectures: Exploring TED-Ed.
Mini lectures and enhanced content
Another point of difference and innovation within the lecture portion of the class is that the videos are mini lectures rather than long lectures. They are broken into 7-15 minute segments covering individual topics, with each week of the course featuring new mini lectures and mini quizzes at the end of each lecture.
Using this method, students are able to go into more depth with more topics, to learn more info, and see more examples. For example, the lesson on liquid flow has enhanced content. So within the lecture video itself, you are able to click to view more information on blood pressure or other related topics.
Evoking the classroom
The entire style of the video is different, too. The video is taken from the point of view of a student in a classroom lecture. The camera shot includes the lecturer and also the PowerPoint slides next to the instructor, side by side. So, the content is not simply a talking instructor head, and it's not just slides with a voiceover. The video simulates a traditional classroom experience.
Course flow
Physics I for the Health Professions is, of course, self paced like all of our other UNE Online Science Prerequisites courses. How, exactly you choose to take the course is entirely up to you. Historically, we have found that students have the most success when courses are divided into 16-week sessions, with each week featuring a different lab and an accompanying quiz.
For best results, we recommend logging into your course daily, or at least a minimum of 4-5 times per week. The labs themselves take about 3 hours each to complete, and overall it simply takes time to absorb quality content.
Additional information
Ready to sign up now?
There are two start dates a month. Registration closes the first and third Monday of the month, and classes are filling quickly – so go to https://online.une.edu/gateway-portal-page/ to register today!
Tags:
Science Prerequisites for Health Professions | SPHP
---
5 responses to "Online Physics I for the Health Professions"