Meet Our Team: Jeff Nelsen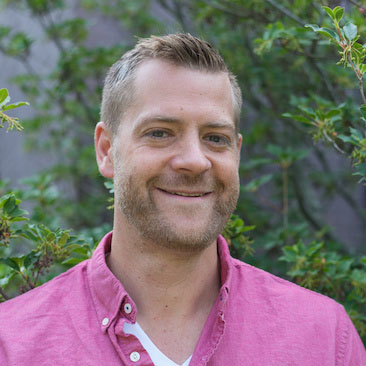 As an Enrollment Counselor, Jeff enjoys hearing prospective students' stories and guiding them through the major life change of going back to graduate school.
At UNE Online students are our top priority, and their success is what drives each and every one of us to do what we do. We'd like to share a little bit about the people that are dedicated to making that happen every day.
What do you do at UNE Online?
As an enrollment counselor for the health informatics and applied nutrition graduate programs, I'm the first point of contact for potential students. I educate them on the programs UNE offers, answer any questions they have and work with them through their entire application process.
Where are you from?
I grew up in Bow, New Hampshire and went to Keene State College. After college, I moved down to Charleston, South Carolina for a while. I loved it there – the history, the beauty and all the things to do – but I always knew I'd come back to New England. I made the move up to Maine in 2013 and haven't looked back.
What's your favorite dessert?
Cupcakes are my downfall. My favorites are from Nothing Bakes Like a Parrot, a catering company based in Westbrook, Maine. Their lemon and blueberry filled cupcake is the best. I've been to known to eat six or seven at a time.
What is the first thing you do in the morning?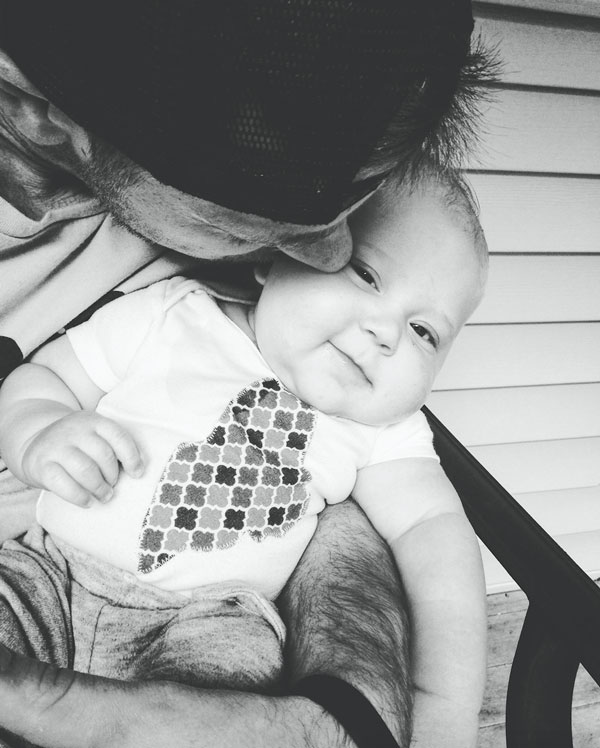 The first thing I do is make myself coffee. Then I take my pup Bentley out for a walk. After the walk, I regroup with my wife and play with my five-month-old son, Chase, for a bit before I officially get ready for work.
What's your motto?
People with good intentions make promises, but people with good character keep them.
What's your favorite part about what you do here?
I really enjoy talking with people over the phone and hearing their stories. I love to hear the sense of excitement in their voices about going back to school and learning about their favorite topics. It's rewarding to guide someone as they make a big, positive change in their life by going back to school.
What's on your desk?
Besides all the usual work-related schedules and notes, I have pictures of my wife, my son, my dog, my cat and Tom Brady. All the things that I love.
If you could eat one thing for the rest of your life what would it be?
Surf and turf would be at the top of my list. I'd head over to Pat's Meat Market in Portland and pick up a nice steak and then head down to the wharf and grab a lobster or two off of a friend's lobster boat.
What's the best professional advice you've received?
The best professional advice I've heard came from Steve Jobs' 2005 Commencement Speech at Stanford. He stated, "Your work is going to fill a large part of your life and the only way to be truly satisfied is to do what you believe is great work. The only way to do great work is to love what you do." Ever since hearing that, I've made it a point to enjoy my work and focus on the positive.
What's your ideal Sunday?
My ideal Sunday would include waking up at my family's camp up on East Pond in Oakland, Maine. First, I'd have a cup of Tandem coffee on the dock with my family and we'd hang out for a couple hours. For lunch, we'd head back into Portland and grab some wings from the Great Lost Bear. Then we'd stop by Lone Pine Brewery and grab a four pack to bring back to our house to watch the Patriots play football with some friends.
What's your favorite thing about living in Maine?
The accessibility to the outdoors here in Maine is one of my favorite things. I love being able to go to the ocean, the lake and go hiking on the same day. Another great thing is the local food and brewery scene which are amazing. I also really love the people here.
---
Stay tuned for more of our team profiles!  In the meantime, click here to learn more about online graduate school at  UNE Online or fill out an online application now at online.une.edu/gateway-portal-page!
Tags:
enrollment counselor spotlight | Graduate Programs in Applied Nutrition | Graduate Programs in Health Informatics
---