In Celebration of National Distance Learning Week at UNE Online
A history rooted in innovation
As a continuously evolving institution, the University of New England has one of the most unique histories in higher education. Established as Westbrook College in 1831, the University merged with St. Francis College (est. 1939) in 1996 to become the University we know today – UNE. From this rich history has grown a collaborative, innovative institution comprised of six colleges all with student-centered missions. UNE is known for being an innovator in the realm of healthcare education, but we are also so much more. In the College of Graduate and Professional Studies, as UNE Online, we are an important part of UNE as an innovative, student-centered online college.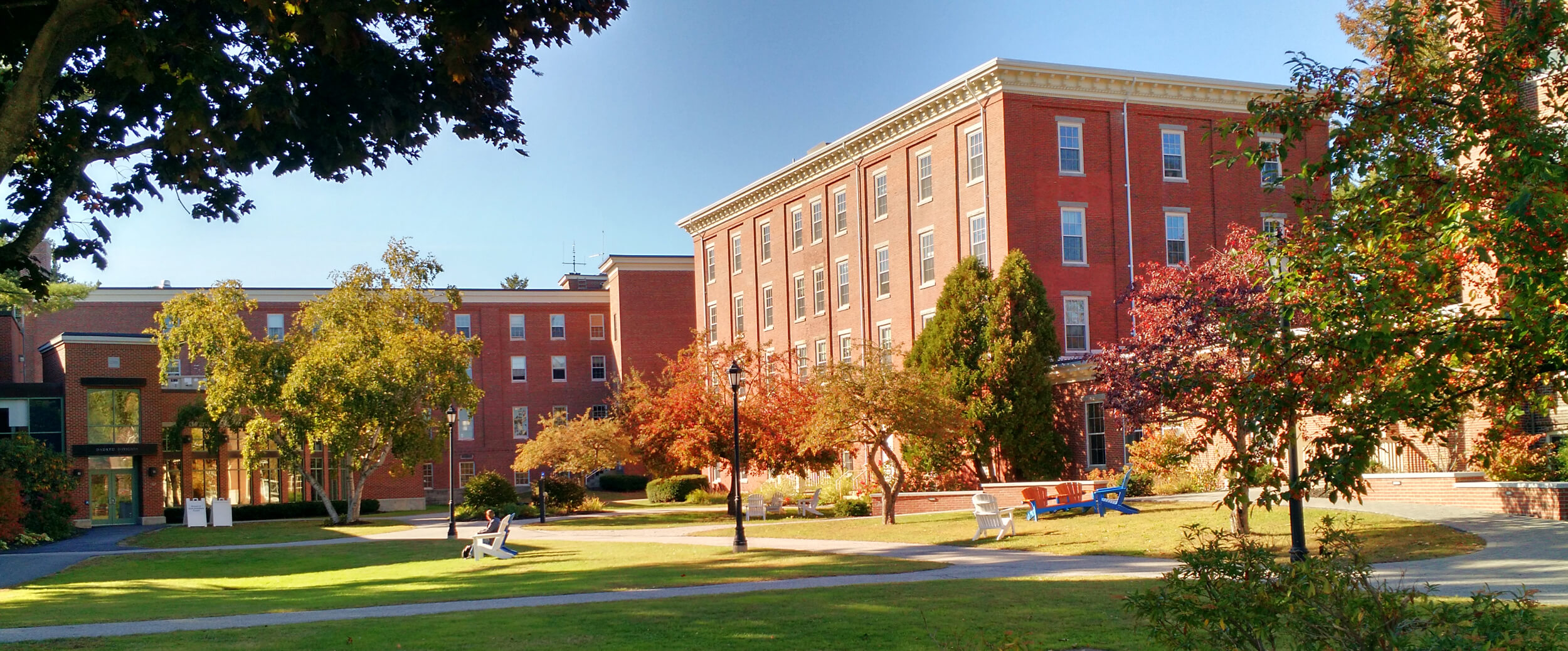 Our day-to-day operations are set up to anticipate and efficiently assist the unique needs of our online student population. Oftentimes online students deal with numerous outside forces and circumstances, and UNE Online is here to support them on their educational journey, to ultimately facilitate their success.
A successful student is a supported student
We believe in success through support. Each student has their very own dedicated Student Support Specialist that acts as a lifeline to the University. Whereas traditionally you might hear from your advisor once per semester, and that's the extent of it, student support at UNE Online is much more in-depth. Starting with the new student orientation that each student completes, followed by your personal onboarding call, you'll get to know yourStudent Support Specialist as they guide you throughout your program.
At UNE Online, your Student Support Specialist keeps a pulse on how you're doing in classes, and if they see that you're maybe slipping a little, they'll reach out to you and see what's going on and how they can work with you to resolve the issue. They also love to be by your side to celebrate your achievements with you! Whether you need help with campus resources or guidance in choosing the correct textbooks, they are there to assist you. Your Student Support Specialist is your advocate on the ground within the University.
As a result, most of our UNE Online programs boast a 95% retention rate or better. We are highly ranked, accredited, and learner-centered. Our students are focused on success. And we attribute a great rate of student satisfaction to our world-class level of support.
Evolving the UNE Online identity
Our mission in the College of Graduate and Professional Studies, and for UNE Online, is to enhance, expand and enrich learning opportunities in online programs. We ensure that students receive a high quality, rigorous education that provides them a true return on their investment in their professional careers.
As we continue to grow and expand our innovative online offerings, we feel that it's time for us to branch out and show our colors under a new banner. Our students are one of a kind and our college mission is unique, so we feel that the imagery we use to support that mission should be, too. We feel that we've taken the best parts of UNE and recast it not just for the UNE Online of today, but for the UNE Online of the future.
In light of National Distance Learning Week last week, we honor our students past and present, and acknowledge their hard work in achieving their educational and professional goals. As UNE Online continues to innovate and evolve, our aim is to never lose sight of what is most important – you, the student.

Tags:
CGPS | Online Learning
---