Faculty Spotlight: Micaela Karlsen – Applied Nutrition Program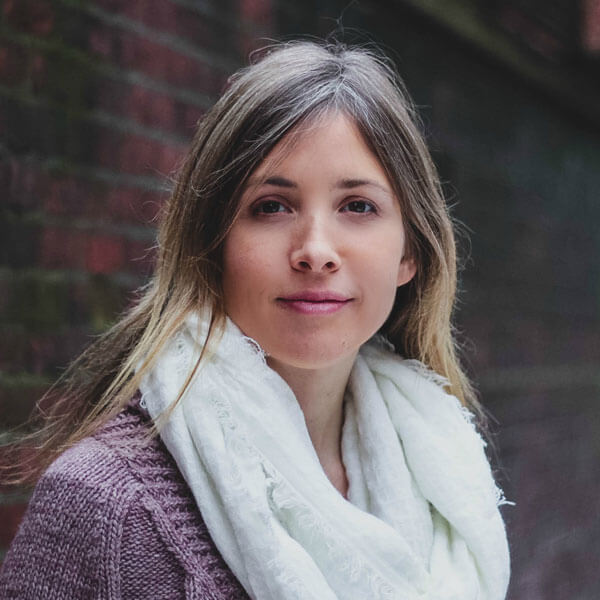 UNE Applied Nutrition faculty member Micaela Karlsen is a doctoral fellow in Nutritional Epidemiology at the Tufts Friedman School of Nutrition Science and Policy and holds a Master of Science and Public Health from the Johns Hopkins Bloomberg School of Public Health.
She is a nationally-recognized speaker in the field of nutrition and currently serves on two boards – the Expert & Medical Advisory Board for the International Plant-Based Nutrition Healthcare Conference and the Board of Directors for Plant-based Prevention of Disease (P-POD).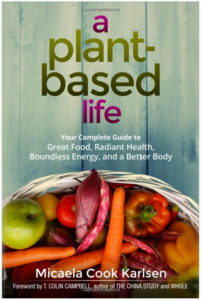 She founded and maintains PlantBasedResearch.org, an online database of peer-reviewed, scientific research and other resources relevant to plant-based nutrition, as well as Sustainable Diet, a comprehensive support program for plant-based eating. Her new book, A Plant-Based Life just hit shelves and is a practical how-to guide for people thinking about transitioning to plant-based eating.
Micaela brings her considerable expertise to her role as a faculty member at UNE Online and has recently developed the course Nutrition Practice for Health Promotion and Disease Prevention for the Master of Science in Applied Nutrition program.
We caught up with Micaela recently to discuss her experience at UNE so far and how she helps prepare her students for the real world.
---
Can you tell me a little about the course you just helped develop at UNE Online, and how you feel that the course prepares students for the real world?
The course I developed for UNE is called "Nutrition Practice for Health Promotion and Disease Prevention." The bulk of the course focuses on the role of nutrition in disease prevention. We have structured it so that over the eight weeks of the course, students work toward the goal of developing a two-hour, interactive seminar they can deliver to address health promotion and disease prevention for their selected target population.
I was excited to be able to develop a course that takes such a practical approach to nutrition. I worked in tandem with Instructional Designer Christine Baumgarthuber, Ph.D. to develop the course. I found her approach to designing and developing the course to be organized and consistent, which I appreciated. I believe that's what takes a course from good to great.
As opposed to a strictly academic exercise, students are encouraged to dig into topics and populations that they are personally drawn to. In addition, they are required to identify some organizations that they could actually collaborate with in real life. The hope is that at the completion of the class they will have developed a powerful tool, ready to deploy in the real world.
We also wanted to reinforce that this course is a safe place. It aims to develop skills and give the students an opportunity to show off what they've learned, but it's also a place to make mistakes and learn from them.
In your teaching, how do you foster a sense of community among your online students?
People who may be shy in a face-to-face class tend to excel in an online format, and they especially do better and feel more comfortable in discussions and groups. Being online allows each student to have an equal voice, which is the opposite of some on-ground courses, where sometimes you have outgoing students dominating the conversation. At the same time though, without that face-to-face component, it can be a bit difficult to feel like your classmates are real people on the other side of the computer. As with many things, online courses have their pros and cons.
With that in mind, we've designed discussion prompts to elicit students' real experiences. For example, discussion prompts ask for a student's thoughts about being a nutrition educator and what they're looking forward to once they have their degree. I prefer relevant assignments like that as opposed to just having the students produce an assignment with two citations. I've found that making the discussion prompts more personal engages the students on a deeper level.
As an instructor in an online course, I know it can be a challenge to feel like a cohesive group. So I also make an effort to post frequent announcements with overall feedback on the trends I'm seeing for each assignment.
What do you feel sets the UNE Online Master of Science in Applied Nutrition program apart?
It's exciting to be a part of a new program – there's a certain energy to it. I feel that the program is unique not only because of how academically rigorous the material is, but also the personal nature of the material allows students to connect with the topics on a deeper level.
Do you have any insight into any up and coming career paths for people graduating with a Master's Degree in Applied Nutrition?
There are so many options! At the end of this Applied Nutrition masters program, becoming a nutrition educator is a natural career path for many. Other students may partner with medical practices, or open their own private practice, giving seminars and consulting one-on-one with clients. And of course, corporate wellness is a field that is really gaining traction right now. It's a great time to be in the nutrition field!
Thank you so much, Micaela, for your time, and sharing your insights with us!
---
If you were to be interested in an Applied Nutrition degree at UNE Online, or if you have any questions about the program, get in touch with an enrollment counselor at (855) 751-4447 or via email at nutrition@une.edu.  
Or, fill out an online application now at online.une.edu/gateway-portal-page. We look forward to hearing from you!
Tags:
Applied Nutrition | faculty | Faculty Spotlight | Graduate Programs in Applied Nutrition
---