Top Health Technology Trends & Insights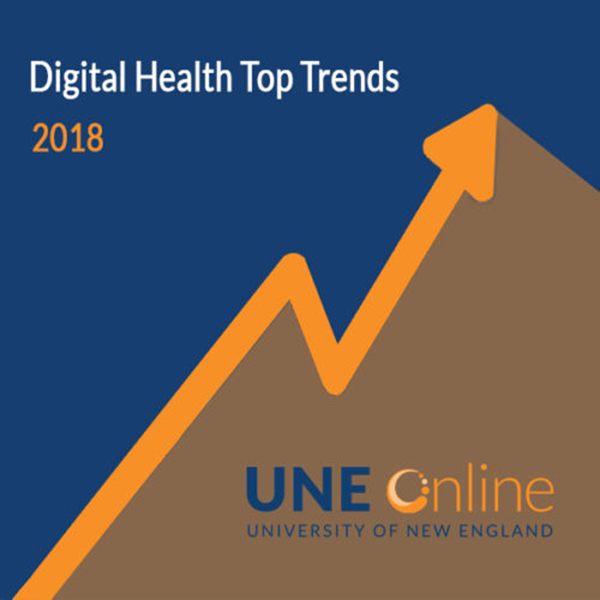 As we entered the second half of 2018, our Graduate Programs in Health Informatics weighed in on the major trends we can look forward to seeing in healthcare. The landscape of the industry changes regularly, but some prominent tech improvements continue to stand out. The following three emerging health information technology examples are advancing healthcare's mission of delivering more efficient and effective care, and ensuring that patient service and security remain the focus in that pursuit.
1. Telemedicine
Mobile health continues to lead the fight towards improving patient engagement and experience. Although this strategy and practice has existed within healthcare in past years, telemedicine is currently making its biggest impact yet. As access to healthcare is becoming more limited in some areas, telemedicine serves as an effective way to bridge the gap between provider and patient. Additionally, the amount of data being shared among providers and the increased use of Electronic Health Records (EHR) supports the theory that this health IT trend will continue to experience strong growth.
2. Artificial Intelligence
Artificial intelligence has become a very real part of the healthcare experience. Explosive growth of this tech capability is expected to reach a market value of $6.6 billion by 2021, up from $600 million in 2014. Workflow optimization, data collection and analysis, and cost reduction are some of the key reasons we expect to see this technology boom. Several global companies have started projects to help further this initiative, and some are already making a noticeable impact in population health. For example, Amazon's voice-enabled device, Alexa, was used as the centerpiece in "The Alexa Diabetes Challenge" to help patients with type 2 diabetes better manage their condition.
"Technology advances are creating digital health opportunities to improve support for people managing life with a chronic disease. One purpose of the Alexa Diabetes Challenge was to identify new ways to use the technology already present in a patient's daily routine."

– Tony Alvarez, President, Primary Care Business Line and Customer Strategy at Merck & Co., Inc.
3. Blockchain
This tech tool, most commonly associated with cryptocurrency, allows providers and patients to view secure data easily and confidentially. Blockchain operates using a shared digital ledger technology to help transmit private patient records between physicians and patients. It joins together security, interoperability, and access to enhance the delivery of value-based care. By 2020, it is expected that 20% of healthcare organizations will adopt blockchain technology as a solution to supply-chain management and patient identity. As regulations like HIPPA and GDPR continue to improve the confidentiality of health records, blockchain will become an integral part of implementation.
The Ongoing Impact of Emerging Health Information Technology
Access to smarter, more convenient technology has brought a heightened demand for service in all areas of life. As populations work harder to be healthier, providers will look for more efficient ways as to how they can best meet this demand. Telemedicine, artificial intelligence, and blockchain all meet the challenge of improving patient care and supporting the progress healthcare hopes to make. With health IT's continued increase in opportunity and appeal, the healthcare industry will need educated, skilled, and prepared professionals to advance this movement.
Does working with emerging health information technology sound right up your alley? If so, you can learn more about the current advances and issues with health informatics in our brief white paper:
Graduate Certificate in Health Informatics | Graduate Programs in Health Informatics | Health Informatics | Master of Science in Health Informatics
---
One response to "Top Health Technology Trends & Insights"