Alumni Spotlight: Jessica Swindlehurst, MSEd '19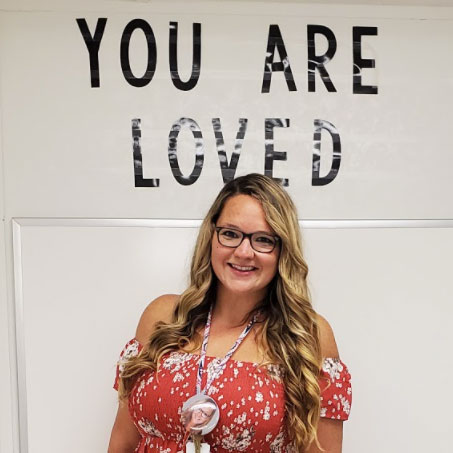 Jessica Swindlehurst is a second-grade teacher and MSEd graduate. In this post, she talks about working in the school district of her dreams, and how this master's degree has helped propel her forward in her career.
Can you tell us a little bit about yourself and what encouraged you to pursue your Master of Science in Education?
I am a second-grade teacher at Mabel I. Wilson Elementary School, which serves the towns of Cumberland and North Yarmouth, Maine. This is my tenth year teaching – I've taught both first and second grade.
Several of my coworkers had been through the MSEd program at UNE Online and recommended it to me because they all had an overwhelmingly positive experience. They found the program to be very organized, and the instructors to be very accessible.
I was looking to elevate myself to the next step in my career. I wanted to be doing the best that I possibly could for kids and the most I could for families. I wanted to work with people who were committed to being the best too. So when I was looking to advance in my career, I wanted to pursue my master's degree at a university that had a very good reputation and had that established that education is a serious business.
Going into the program, the online format was somewhat of an unknown for me and I had some reservations about how motivating it could be because I tend to really thrive with in-person instruction, but it turned out to be great.
I started my MSEd in 2017 and wrapped up in 2019, so it took me just about two years. I had a very positive experience – I couldn't imagine doing my degree anywhere else.
How did you feel about the flexibility of the program?
In retrospect, I couldn't imagine getting my master's degree in person, driving to a physical location on top of teaching full time. Pursuing my education was a priority, but going to in-person classes and teaching full time would have been a lot to manage.
As it was, the online experience was very manageable. I felt that I knew the deadlines well in advance and expectations were clearly outlined. I also felt that there was a human experience, even though it was all online.
Did you feel supported by your instructors and your student support specialist?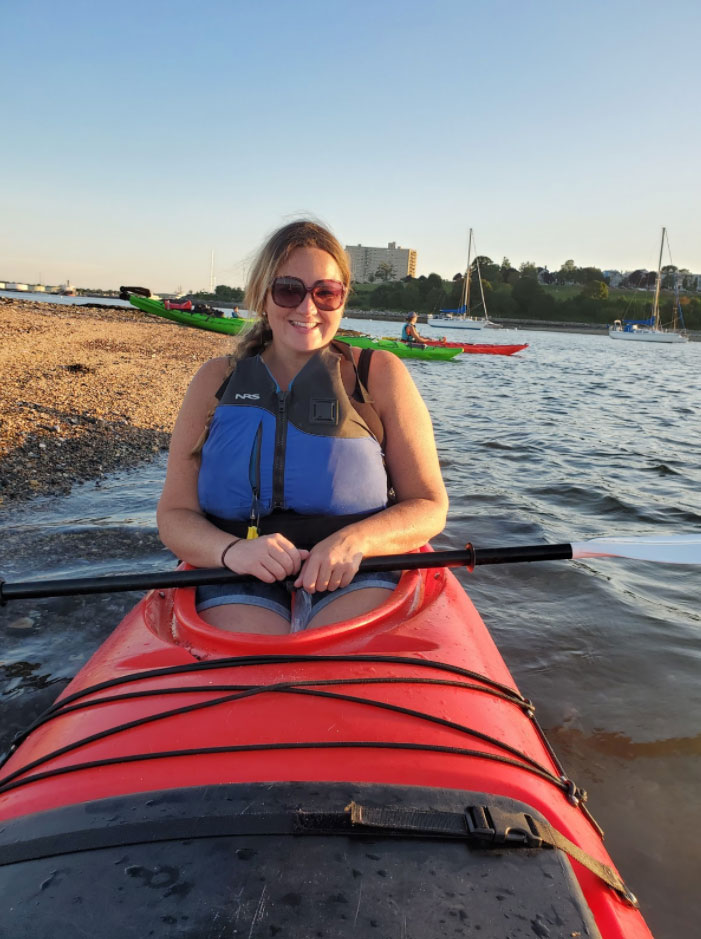 Greg, my Student Support Specialist, was amazing. Even though I never met him, I felt as if I had. He was so easy to connect with and always responsive. I'm somebody who asks a lot of questions, and I felt like he was really connected and really accessible and engaging.
He would email me when it was time to register, which helped keep me on track because, of course, you're not going in person to classes, so you're not necessarily aware of when it's time to register for another class. He was right there emailing me and available for questions. So I found that to be incredibly helpful.
How has this MSEd helped you professionally?
I was halfway through earning my MSEd when I interviewed for my current position, which is in the school district of my dreams. I knew right away when I walked in that I wanted to teach in this district. Being halfway through my master's, I believe, gave me the confidence I needed to nail the interview. The fact that UNE has a very good reputation for being a rigorous program definitely didn't hurt either.
I felt more confident going in knowing that my education was current and relevant. It felt good that I was doing the work to be the very best right now with the most current textbooks and the most current research.
I'm now at my dream school – Mabel I. Wilson has a great reputation, it is in a phenomenal school district, and I have wonderful coworkers. Every teacher here is constantly striving to be their very best. I feel that my degree helps me to hold my own in this group. I know what I'm doing and I feel like I can consider these other incredible individuals as true peers because I have this master's education under my belt now.
What was one of the highlights of the program for you?
The project that stands out to me the most has to be my action research project, which was the final piece. I did a word study with my second-grade classroom and the data that I observed, collected, and analyzed from that project definitely shaped how I teach word study and fundamentally changed how I teach.
It was gratifying to learn so much through data. And I realized that in the process I learned how to really gather data and report and record it in ways that you just don't learn when you get your undergraduate.
I felt so confident and that's definitely helped to continue to propel me forward.
How has the COVID-19 pandemic affected your work?
COVID-19 has certainly put a lot of things in perspective for me about what's important. Making kids feel safe and loved at school is a priority.
My students have just one year in second grade with me – and in 10 years I want them to think, 'wow that was such a wonderful year' – even if it was only two days a week, even if we had to wear masks, and even if we couldn't do all of the normal things we were previously able to. 
In regards to curriculum, we have had to shift our focus away from teaching a broad range of subjects, to teaching a narrower range of subjects more intensely. Our testing and data indicate that shifting focus onto critical content areas and skills has worked.
It's been challenging to teach in COVID-19, but I have a job that I love and that I feel passionately about. I'm so thankful for that.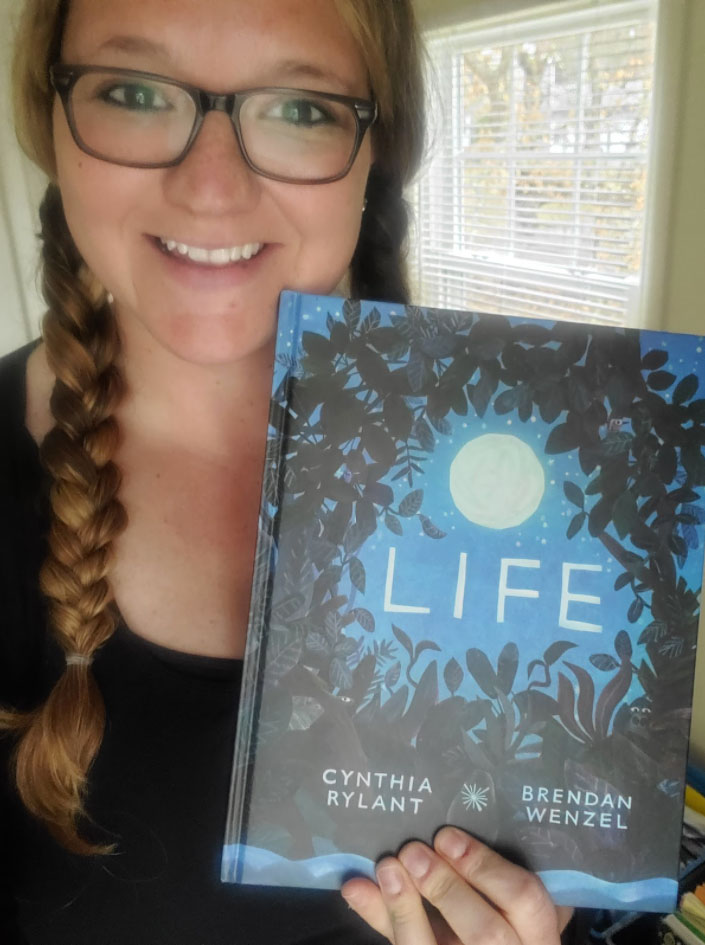 My attitude about life is that we have one chance to get it right. I want it to be a positive experience for these kids. So every day has to be the best day for them. Every morning I tell my students "I'm so glad you're here, we're going to have the best day together." It's a tireless stream of positivity. That's always been how I've carried myself, and I think that's helped propel me through this pandemic both personally and with my students as well.
It would be easy to be frustrated, but I'm so thankful to have a job that I love, with children that I care about deeply, and coworkers that make each day special. We are making it work. It has had its challenges, but I think the year has gone really well.
If you could give future MSEd students a piece of advice, what would that be?
There are so many good things to say about UNE! This experience made me really want to elevate myself and become the very best version of myself that I could be. I took every opportunity that I had at UNE, every class that I could take, and every assignment I had, and I worked as hard as I could to get the most out of my two years because it's so fleeting.
My advice would be this: take every opportunity. Don't take this experience for granted. Work as hard as you possibly can because this degree could change your life if you let it.
Obviously, it's not just my degree at UNE that has brought me to where I am, but I definitely wouldn't be working in my dream job in my dream school if I had not pursued a degree at UNE.
Give yourself the opportunity to have your life changed, you don't know what could happen. Work as hard as you can, ask for all the help that you need, and really pursue it with everything you have.
Because that's what I did – I graduated with a 4.0, surrounded by people who made me want to be better. And that made such a difference for me.
Get the Guide to our Graduate Programs in Education
Tags:
Alumni Spotlight | Master of Science in Education | MSEd | MSED Alumni Spotlight
---