A Look at Online Public Health Programs at UNE
What is Public Health?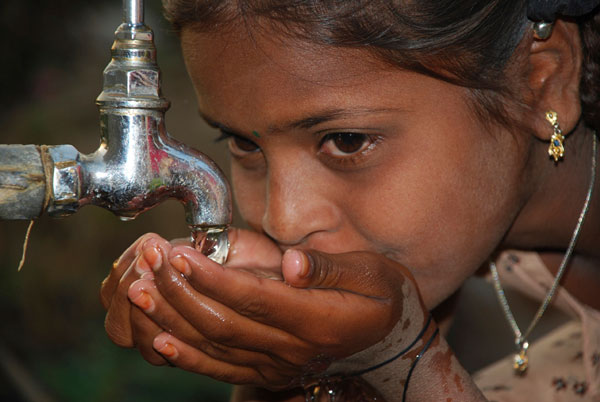 According to Charles-Edward Amory Winslow, the American bacteriologist and public health expert, public health is "the science and art of preventing disease, prolonging life and promoting health through organized efforts and informed choices of society, organizations, public and private, communities and individuals."
The World Health Organization makes the point that one way to illustrate the breadth of public health is to look at some notable public health campaigns:
Vaccination and control of infectious diseases
Motor-vehicle safety
Safer workplaces
Safer and healthier foods
Safe drinking water
Healthier mothers and babies and access to family planning
Decline in deaths from coronary heart disease and stroke
Recognition of tobacco use as a health hazard
That's a big, varied job right there. During the last century, the health and life expectancy of people in the United States has improved dramatically, in a great part directly because of advances in public health.
Public health incorporates many different fields and specialties, including:
Epidemiology
Biostatistics
Health services
Environmental health
Community health
Health economics
Public policy
Behavioral health
Insurance medicine
Occupational safety
Online Public Health programs at UNE are deliberately generalist in nature, providing you with a firm foundation to start working in multidisciplinary teams of public health workers and other professionals such as:
Physicians specializing in public health/community medicine and infectious disease
Psychologists
Epidemiologists
Biostatisticians
Medical assistants
Veterinarians
Public health engineers
Public health lawyers
Sociologists
Public health nurses
Midwives
Medical microbiologists
Environmental health officers and public health inspectors
Pharmacists
Dental hygienists
Dietitians
Nutritionists
Community development workers
Communications experts
Bioethicists
Real life impact
One of my favorite things about the online Public Health programs at UNE is that everyone I've met and spoken to is extremely passionate about Public Health and the issues surrounding Public Health. And the stories I've heard of student experiences have been widely varied: air quality issues in Asia, ADHD coping strategies in classrooms, infant wellness at birth – all important to our well being as a population. Our students are able to use the material they learn in their program, as they learn it, to implement policies and make a significant positive impacts on their communities.
UNE Public Health program history
The Public Health program at UNE began humbly. At first, our students were primarily from Maine, and were often adult learners, who were already working professionals and looking to further their careers. Currently, we have are more and more students in the program who jump right into the program straight out of undergrad. Geographically speaking, our students are starting to find us from all sorts of diverse places. We have expanded our reach far beyond Maine, reaching all corners of the United States, and we have a small but significant number of international students as well.
Student Associations
Being passionate people, our students have identified a need and have come together to form three distinct Public Health student organizations at UNE.
SAPH – Student Association for Public Health
All students accepted into the Public Health program are automatically granted membership in SAPH. Member meetings are conducted online and recorded using a free web-conferencing and collaboration tool.
SAPH was formed by UNE public health students in order to promote communication between faculty and students, enabling the students to communicate their thoughts and recommendations about the public health curriculum, and for public health students to participate in the development of the public health programs.
The president of SAPH, or an appointed representative, is an invited member of the Public Health Advisory Committee and Public Health Program Faculty Meetings. Students are encouraged to forward their ideas and discussion topics to the president and other officers.
Delta Omega, Gamma Chi Chapter
Last year, public health students at UNE established a new chapter of Delta Omega Honorary Society in Public Health, the Gamma Chi Chapter, which was had a very active first year. The chapter inducted student, alumni, honorary, and faculty members, elected chapter officers, completed a submission for Delta Omega's Innovative Curriculum Award, created and managed an active Facebook page and Twitter account, established a chapter email address (deltaomega@une.edu), and published their website, http://online.une.edu/public-health/delta-omega/.
For their considerable efforts, the Gamma Chi Chapter received Delta Omega's New Chapter of the Year Award from the national office.
The admission criteria for the Delta Omega Honorary Society is very tight, and determined on a national level. Only the top 20% of eligible MPH students from each participating university are considered for induction.
UNE public health students are passionate, hard working, and perform well academically. The average overall GPA for the program is between 3.8 and 3.6, so we have found that using GPA alone is not adequate for induction criteria, and so a short essay is also required to help determine eligibility. A faculty team reads the essay submissions and selects the students whose essays that most reflect a firm understanding the overall scope, mission, and vision of public health.
The Gamma Chi Chapter's future plans include hosting a webinar series highlighting faculty research and planning promotional events for National Public Health Week..
APHA-SA, the American Public Health Association Student Assembly 
The APHA-SA is UNE's newest student organization. It's a student-led interprofessional organization within the American Public Health Association (APHA) representing students of all health disciplines.
The APHA-SA is dedicated to enhancing students' educational experiences and professional development by providing resources, fostering diversity, and promoting opportunities through communication, advocacy, and networking.
They plan to meet two to three times per term and can accommodate students who may need to call-in to their meetings from a remote location.
Interested in exploring a public health degree?
If you feel drawn toward improving the lives of others, public health could be the field for you. There is a critical need for professionals with public health degrees today. 
The public health programs at UNE are a great group of people who are passionate about what they do. UNE is the perfect school to pursue your graduate study in public health. Get in touch.